Steelcraft Ltd & Forjj
Specialists in architectural metalwork
Established in 1989 and located on the Drum Estate since the early 90s, Steelcraft Ltd is a family-run b2b architectural metalwork firm specialising railings, gates, balustrade, handrails, balconies and window guards. They supply and fit their products for contractors and housebuilders across the North East and sell nationally, internationally, and directly to consumers through their e-commerce sister company Forjj.co.uk
Steelcraft has built its reputation on providing quality products at the right prices – offering full design, manufacture and installation services. As well as standard products they fabricate mild steel bespoke work and are pleased to guide clients in selecting the right specification to meet their design requirements.
Matthew Rodgers, Managing Director at Steelcraft, is the key Drum Networking contact and he can be contacted at m.j.rodgers@steelcraft.ltd.uk 
Locate at Drum
If you are looking to locate your business on Drum Business Park, there are a number of opportunities available.
For a copy of the latest list of available land and premises for sale or to let on the park, please contact Business Durham on 03000 261261 or email enquiries@businessdurham.co.uk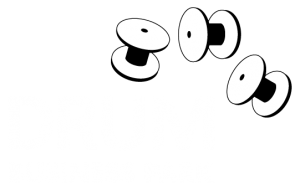 Whether you are a small business or a multi-national market leader, Drum Business Park is the perfect place to locate and run your business.
enquiries@drumbusinesspark.co.uk