£1,000 reward offered for details on fly-tippers as Crimestoppers launches County Durham crackdown
The charity Crimestoppers is offering a reward of up to £1,000 for information that leads to the conviction of those responsible for large-scale fly-tipping in County Durham.
Fly-tipping has a serious impact on communities across Britain beyond looking unsightly. It leads to the risk of fires, and arson attacks are more likely and damaging. It is also incredibly costly for councils to remove – taxpayers' money is used, which could have been better spent on providing vital services.
As one of the highest performing areas in the North East for tackling fly-tipping, Durham County Council has a number of measures in place to ensure incidences are dealt with quickly and those responsible face action.
While there has been success in dealing with fly-tipping, with an increased number of prosecutions being heard at court, council officers have identified a gap in the reports received from the public.
That is why the council have partnered with Crimestoppers to encourage residents to use the charity's anonymous reporting service, to notify the council of any incidences of dumped waste and to receive evidence of someone who is responsible.
The independent charity Crimestoppers is now offering a reward of up to £1,000 for information that leads to a conviction of those responsible for incidents of fly-tipping and arson in County Durham.
Gemma Gibbs, Regional Manager at the charity Crimestoppers, said: "Dumping waste in the street, down alleyways, in parks, by our coast or at industrial areas is incredibly selfish and has a devastating impact on local areas. It's not just a health risk but a fire hazard and encourages others to dump their rubbish.
"The overwhelming majority of people are proud of our area, but a small minority's behaviour harms the community and our environment. Anyone who has information about those who cause large-scale fly-tipping can contact our charity completely anonymously online or on the phone. Call 0800 555 111 or visit Crimestoppers-uk.org. We are here 24/7. Nobody will ever know you contacted us."
Ian Hoult, Durham County Council's Neighbourhood Protection Manager, said: "As with councils across the country, we do experience a level of fly-tipping, but we take pride in our proactive approach to tackling it. It is because of this approach and not because we have more or less fly-tipping than other areas that this partnership with Crimestoppers has come about. While we aim to deal with incidences of fly-tipping as quickly as possible and ensure that those responsible face action, we know that fly-tipping is still a top concern among our residents and we want to do everything we can to ensure our beautiful county is protected from this environmental damage.
"We have noticed there is a gap in the number of reports from the public, perhaps due to a general hesitancy of reporting or because they fear they know the person responsible. Using the Crimestoppers service, people will be able to let us know of any incidences so we can deal with them swiftly, while maintaining anonymity and peace of mind."
If you have any information, please contact the charity Crimestoppers 100% anonymously on 0800 555 111 or via an anonymous online form at www.crimestoppers-uk.org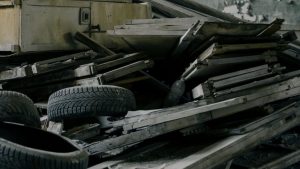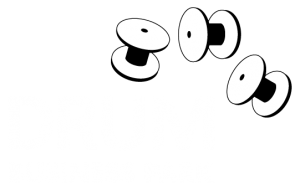 Whether you are a small business or a multi-national market leader, Drum Business Park is the perfect place to locate and run your business.
enquiries@drumbusinesspark.co.uk