Animal hydrotherapist celebrates one year with Durham rehab centre
Lily Bolingbroke has clocked up a year with the North East Hydrotherapy Animal Rehabilitation centre and says she has absolutely loved every minute, despite the challenges of the COVID-19 pandemic.
Lily quit sixth form last year when she joined the specialist in-house team treating injured and poorly animals at the centre based on the Drum Industrial Estate near Chester-le-Street.
She said: "Sixth form wasn't for me, so when I saw the hydrotherapist job position I knew I had to apply as it was a once-in-a-life-time opportunity. I absolutely love it. Each day is different when treating the animals, and helping them recover, stay happy and active is really rewarding."
The centre offers a comprehensive rehabilitation care programme for injured animals, who visit from across the region, using some of the best technology available. This includes stance analysis, physiotherapy, hydrotherapy, state-of-the-art K-Laser therapy treatment, and small animal first aid training course.
As well as treating dogs to rehabilitate their injuries and relieve pain with hydrotherapy, Lily is currently helping a rabbit using laser therapy technology following a hip replacement operation. She is also working towards a customer care qualification with East Durham College and has already accomplished hydrotherapy training with the support of the North East Hydrotherapy Animal Rehabilitation centre.
All the centre's staff were furloughed earlier this year due to the COVID-19 pandemic. Lily said: "It was tough being furloughed for three months especially as the health of many of our animal patients deteriorated and some died, because they couldn't access treatments. It really showed just how vital our services are."
Managing director, Michael Leonard, said: "I am incredibly proud of Lily, and the whole team, who have adapted quickly to work with COVID-19 secure measures in place during these unprecedented and difficult circumstances – all while continuing to provide an outstanding service.
"Despite the challenges presented by the pandemic during her first year with us, Lily has always been a pleasure to work with, and has been wonderful with our furry patients and their owners. We know how much they mean to their owners so ensuring that we always provide the best possible service is at the heart of everything we do."
Visit the North East Hydrotherapy Animal Rehabilitation centre at  www.nehydro.co.uk and see the Facebook page for details of first aid courses www.facebook.com/MKTrainingAnimalFirstAid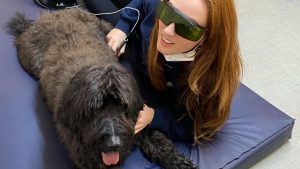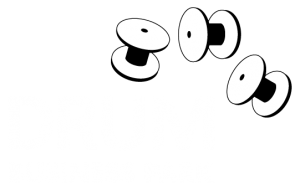 Whether you are a small business or a multi-national market leader, Drum Business Park is the perfect place to locate and run your business.
enquiries@drumbusinesspark.co.uk