Annfield Plain to become home to multi-million pound low carbon project
A team of consultants, led by Durham-based architect Howarth Litchfield, is delivering an £8.3 million low carbon project on behalf of Durham County Council on a site at Annfield Plain.
The Morrison Busty Low Carbon Depot will become a low carbon site with a three-megawatt solar farm and battery storage plant located in an adjacent green field.
Set to be completed in 2023, the site will be used to charge electric vehicles at the depot as well as private wire and control network and thermal upgrades to two buildings.
Haworth Litchfield director, Dave Pickersgill, said: "There are so many factors that you need to consider with a project of this type. Firstly, we are working with several departments – all with differing aims – so good communication is very important. Added to that, it is a phased development, linked to many other projects which we are not involved in – so tying up all these requirements together is not always straightforward. Next, to maximise the ground area for the solar panels, there are considerations around the ground gradient and overhead cables where maintenance access may still be required.
"Thinking of the project's green credentials, the potential for returning the field back to species-rich grassland upon completion is also a significant consideration, as are the challenges associated with fitting the photovoltaics on the site, then integrating the power generated by them back into the whole depot."
Oliver Sherratt, Durham County Council's head of environment, added: "The solar farm will reduce the carbon emissions of the site's buildings by replacing natural gas heating with air source heat pumps while innovative battery storage will ensure as much solar generation will be used on site as possible.
"By making energy efficiency improvements and switching to more sustainable sources of power, we are not only reducing carbon emissions in our own operations, but also reducing emissions for the whole county, in line with our ambition to tackle climate change."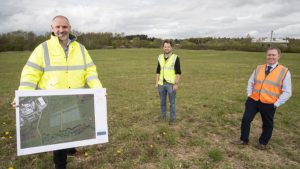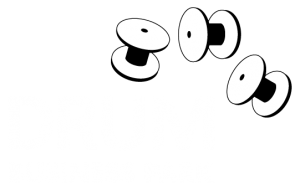 Whether you are a small business or a multi-national market leader, Drum Business Park is the perfect place to locate and run your business.
enquiries@drumbusinesspark.co.uk