Autism charity to hold 170-mile bike ride fundraiser
Pioneering regional charity  plans to hold fundraising bike ride across the four counties of Northumberland, Cumbria, Newcastle upon Tyne and North Tyneside.
The North East Autism Society (NEAS), a pioneering regional charity based on the Drum Industrial Estate, is planning to hold a two-day 170-mile fundraising bike ride across the four counties of Northumberland, Cumbria, Newcastle upon Tyne and North Tyneside in August.
The event is called Tyne Confluence Sportive in recognition of Autism which often presents any number of co-occurring conditions and is central to an autistic person's individuality.
The Tyne Confluence will see riders start in the old market town of Hexham, which is based on the south bank of the River Tyne forming the 'confluence' of the tributary rivers which converge there, dubbed the 'Meeting of the Waters'.
Starting on the Saturday morning, riders will tackle South Tyne on day one, heading into the North Pennies an area of outstanding natural beauty (AONB), traversing Hadrian's Wall a designated UNESCO World Heritage Site. Riders will finish day one near Kielder Water and Forest Park.
Stopping overnight and departing from Bellingham, day two will see the riders travel through Northumberland National Park to join the River Rede near the Cheviot Hills on the Scottish Border, returning to the starting point from Otterburn.
Once at the Combined Tyne, riders will follow the flow of the river to the picturesque and historic seaside town of Tynemouth, finishing the journey at the North Sea.
Sophie Clarke, Event and Community Fundraiser at the society, said: "In the services that we provide, we have Autistic children, Autistic young people and Autistic adults who exist with a powerful confluence. Beginning the process of supporting them with any preconceived ideas is likely to mean us following the wrong stream. The confluence can sometimes be choppy and too often goes unseen; so, we owe it to all the people we support, to seek the best understanding we can in order to personalise the support we give them."
There is a sponsorship target of £400 a tenner for each year the Society has been there to support North East families.
There are also various corporate sponsorship opportunities for this event, so if you are interested to find out more information please email fundraising@ne-as.org.uk.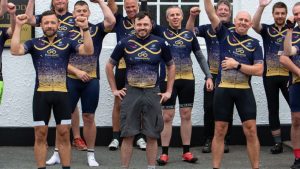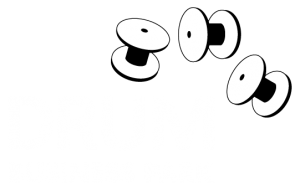 Whether you are a small business or a multi-national market leader, Drum Business Park is the perfect place to locate and run your business.
enquiries@drumbusinesspark.co.uk