Autocare apprentices on right track for success
New College Durham takes the lead to conduct the first autocare motor vehicle end point assessment in the country with support from City & Guilds.
Four Level 2 Autocare apprentices at New College Durham shared a proud moment with their local employers, their lecturers at New College and City & Guilds.
The end point assessment is the final part of an apprenticeship programme which ensures students have the appropriate practical skills to pass their programme.
Ian Sturdy, Motor Vehicle Engineering Lecturer, and Michael Appleby, Motor Vehicle Technician, prepared the practical tasks to be completed for the autocare motor vehicle end point assessment.
New College Durham received additional funding as the lead college for the North East Institute of Technology. The funding is used to aid the delivery of high-quality technical qualifications, to provide a route for young people to gain the industry specific skills required to succeed in the sector.
Ian Study, Motor Vehicle Engineering Lecturer at New College Durham, said: "It was a privilege and an honour to be part of this nationally recognised qualification that was introduced back in 2018. All of our apprentices were able to showcase their acquired knowledge, skills, and behaviours during rigorous practical tasks within the college's new, fully modernised motor vehicle workshop."
Lewis Jay, Lead Independent End Point Assessor, commented: "I received great support to set up the practical tasks for the assessment from New College Durham, and the workshop resources are fantastic. It was a proud moment for all involved."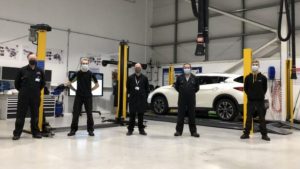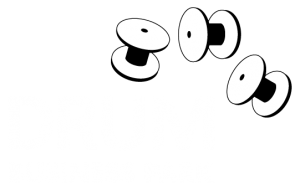 Whether you are a small business or a multi-national market leader, Drum Business Park is the perfect place to locate and run your business.
enquiries@drumbusinesspark.co.uk