BEEP supports Tanfield Lea business in meeting sustainability goal
Protocol Engineering is a family-run engineering business based on Tanfield Lea South Industrial Estate in Stanley and has reduced their energy usage by over 5,000 kWh and carbon emissions by 1.4 tonnes per year thanks to BEEP.
They have been in business for over 25 years and work with a range of industries including automotive, aeronautical, pharmaceutical and electronics, to name but a few.
Earlier this year, during lockdown, the business was looking to replace their compressor and, with all on site energy audits from BEEP on hold due to the pandemic, it looked like the business would have to wait if they needed any grant funding.
However, by liaising with the business and their supplier, BEEP was able to offer a grant ahead of the energy audit by comparing energy usage data of the existing and proposed compressor, which showed a 50 per cent saving in energy.
A Grant Offer Letter was drafted, the compressor purchased and the grant from BEEP deposited into Protocol's bank account – all before setting foot on site.
The energy audit has now taken place and a report delivered to Protocol but, as the BEEP Manager, Caroline Hearne, says 'we have tried to be as flexible as we can over the last 14 months as many businesses haven't stopped working. In fact, some like Protocol, have had their busiest time and still needed support in place to help them. We are pleased to have been able to help Protocol reduce their energy usage by over 5,000 kWh and their carbon emissions by 1.4 tonnes per year'.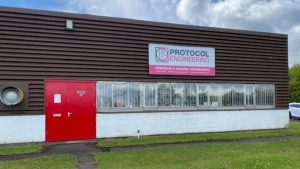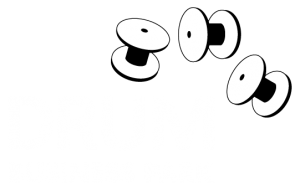 Whether you are a small business or a multi-national market leader, Drum Business Park is the perfect place to locate and run your business.
enquiries@drumbusinesspark.co.uk