Bespoke framing company plans to reopen with new product line
A County Durham custom picture framing company is planning to reopen its doors with the launch of a new product line following its third closure due to the pandemic.
Framing Unlimited, which is based on the Drum Industrial Estate, had temporarily closed its doors for the third time because of the restrictions imposed during the Covid-19 pandemic and is reopening on Monday 12 April 2021.
During the national lockdown, proprietor, David Worsfold, has introduced a range of new products, including custom-made radiator covers and vanity mirrors, to his online shop collection along with an online quote calculator for customers to easily get an instant quote for picture framing.
David said: "Due to the country being placed under strict lockdown restrictions, I was forced to close my workshop to my customers for a third time. However, while it may have been quiet in the workshop, I have been very busy behind the scenes working to update and improve my online shop offering.
"Customers can now browse for items and get a quote online now and I am looking forward to welcoming back customers into the store on 12 April for browsing and shopping.
"As well as the new collection of products, I frame just about anything, from military and sporting memorabilia, paintings, certificates and photos, so there really is something for everyone!"
David has also introduced COVID19-secure guidelines into the store, "keeping my customers safe is my top priority," Dave explained, "and I have completed an extensive risk assessment to ensure my workshop is safe and COVID19-secure."
Unlimited Framing is located at Unit 1a Drum Industrial Estate, Chester-le-Street, DH2 1SS. Visit the website.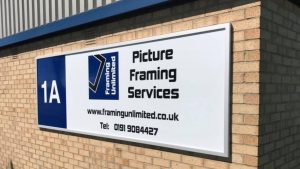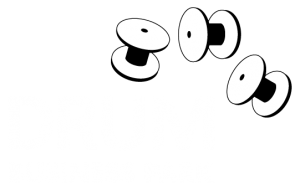 Whether you are a small business or a multi-national market leader, Drum Business Park is the perfect place to locate and run your business.
enquiries@drumbusinesspark.co.uk