Big win for model aeroplane company as it scoops new contract in honour of WW2 fighter pilot
A County Durham model aeroplane building company has secured a £40,000 contract to build a model spitfire aeroplane to remember a pilot who fought in the Battle of Britain.
Model aeroplane enthusiast Phil Clark who runs 'Fighteraces' located on the Drum Industrial Estate in Chester-le-Street, sealed the deal with an American-based contact, Brian O'Meara, a decade after meeting him.
Mr. O'Meara commissioned a 1/3 scale radio controlled flying replica of the iconic RAF Spitfire WW2 fighter to remember his cousin who fought in the 'Battle of Britain' and was killed in action flying over France in 1941.
Phil said: "It's a privilege to be asked to design and build this aeroplane in honour of Mr O'Meara's cousin who, as a US pilot volunteered to come to the UK and fly with the RAF's Eagle Squadron in early 1940.
It's a substantial 12-month contract that gets Fighteraces off to a flying start this year and we are delighted that Mr. O'Meara returned to us and commissioned this project over 10 years after we first worked with him on another project."
This model will also see the launch of a new model kit based on the aeroplane for R/C enthusiasts to build themselves. Phil said: "The service we offer is very intricate and involves designing all part for the model from scratch, manufacturing the parts, and assembling them to create the final product. Because many of the parts are moulded in glass & carbon fibre, it means the parts can be easily replicated and put together to produce a kit that we hope to have available by the end of 2022 after this first model has been successfully test flown once it arrived in the USA."
Phil, and the four-strong team at Fighteraces, design and build a wide range of bespoke model aeroplanes from its 1,000 square-foot workshop, exports to customers around the world, and supplies a full range of building and finishing materials for model hobbyists through its website.
Fighteraces is based at Unit 2G, Drum Industrial Estate, Chester-Le-Street, Durham, DH2 1AG. Visit the website at: www.fighteraces.co.uk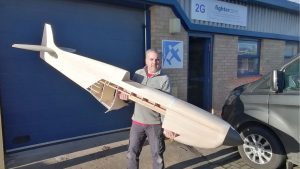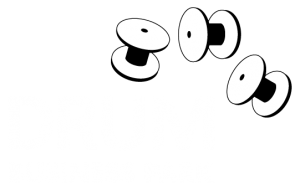 Whether you are a small business or a multi-national market leader, Drum Business Park is the perfect place to locate and run your business.
enquiries@drumbusinesspark.co.uk