Businesses invited to save money and the planet
Businesses from across the North East invited to explore how to save money whilst reducing their carbon footprint at an event in County Durham.
A wide range of leading experts will be demonstrating the opportunities and solutions available to help businesses become more energy efficient, reduce costs and deliver a sustainable future at the business showcase event, which is being held on 6th July at Ramside Hall.
The event, organised by Business Durham, Durham County Council's business development service and the councils Low Carbon Economy Team, is part of a series this summer, aimed at matching the needs of businesses with the variety of support available.
Experts will be on hand to discuss each company's specific requirements, highlight potential changes that can be made, and explore the significant cost and carbon footprint savings opportunities.
Exhibitors will offer solutions for companies looking to reduce their carbon footprint and dispel myths around the practicalities of implementing these changes for businesses.
Experts on hand will include or offer advice on:
Understanding your energy consumption and how to make improvements
Electric Vehicle (EV) sales and leasing
Installers of solar, heat pumps, EV charging points and low carbon systems
Manufacturers of renewable technologies and carbon reducing products
Suppliers in renewable technologies and carbon reducing products like solar PV, heat-pumps, commercial LED lighting
Funding available to help reduce carbon emissions
Training relevant to sustainability, carbon reduction and associated technologies
Councillor Mark Wilkes, Cabinet member for Neighbourhoods and Climate Change, said: "Since we declared a climate emergency, we have been actively seeking practical support for our business community to enable them to reduce their carbon footprint.
"We know businesses are under severe pressure as the economy faces a variety of challenges and the unprecedented energy cost rises are having a significant impact on sustainability. Our hope is that this event will provide the opportunity for those in attendance to get the facts that could save their business money and help the environment."
Businesses that have already made strides in reducing their carbon footprint and have experience of the opportunities and challenges it presents will be providing practical and honest appraisal of their experiences.
John Wright, Operations Director at Roman Ltd, which has already made changes and invested in energy efficient measures, said: "Events like this are invaluable in providing a range of ideas and options business owners and managers could consider. It should instil confidence for businesses that there can be a significant return on their initial investment."
One of the businesses exhibiting the event is Demeter Ltd. Liz Smedley, Business Development Manager from Demeter Ltd said: "Our water use monitoring service enables the businesses we've helped to reduce water usage, saving water and money. Water has a carbon footprint too. This event provides us with an opportunity to raise awareness about practical, tailored advice we can offer to businesses looking to introduce measures to use less water, reduce their bills, and present this in their net zero and sustainability reporting."
The event takes place on Wednesday 6 July 2022 10:00 – 14:00 at Ramside Hall Hotel, Durham.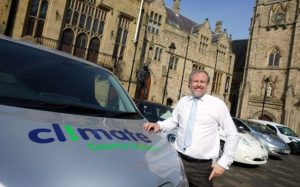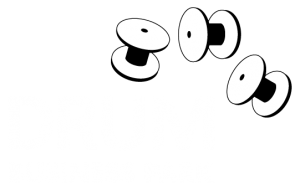 Whether you are a small business or a multi-national market leader, Drum Business Park is the perfect place to locate and run your business.
enquiries@drumbusinesspark.co.uk