Cash for local causes is 'important investment' says accountancy firm
Robson Laidler Accountants is launching a fund for good causes across the region as the company continues to put its profits where its principles are.
The long-established firm, with offices in Chester-le-Street and Newcastle, celebrated 100 years in business in 2020 but is still seeking to be progressive and innovative. The newly-launched fund is an evolution of its long tradition of giving to charity.
To make their giving go further, the accountants and business advisors have teamed up with County Durham Community Foundation, which has a huge network of North-East community causes that fight poverty and enrich lives.
The partnership will run for three years and long-term supporters of the foundation have put forward match funding to support and welcome Robson Laidler's new fund.
Graham Purvis, managing director of Robson Laidler, explained: "We have always raised money for charities in the past – we would always nominate a Charity of the Year for example.
"And when the company celebrated its 100th birthday, we had an idea to support 100 good causes in 100 different ways, and we eventually raised over £170,000.
"But we're very excited about the new Robson Laidler Fund because we see this as a sustainable way of continually giving. And we're delighted to have found the foundation, which is going to be a massive help to us in terms of ensuring the money goes to the places it can do the most good."
County Durham Community Foundation is helping by identifying the good community causes both in County Durham and beyond which Robson Laidler can consider funding, providing match funding, and administering the grants.
Graham said: "The foundation does vital work in helping communities and individuals in the North-East and we're looking forward to working with them.
"We were really impressed by their Poverty Hurts Appeal which highlighted issues locally.
"We have people in our business who are passionate about these sorts of issues and want to put money back into our communities.
"We want to make a difference and we are excited about making awards from the fund.
"Our product – accountancy and business advice – is not a life-saving device that we can put at the community's disposal but we can still contribute regularly now from the fund."
Robson Laidler will donate five per cent of all company profits from now on to charitable work. It's a move in line with the accountants becoming the first accredited 'B Corp' company in the North-East.
Graham explained: "B Corp is an international movement aimed at making businesses a force for community good and no longer purely driven by shareholder primacy.
"The five pillars of B Corp are showing excellence and value in terms of company governance, looking after staff, looking after customers/clients, looking after the environment and supporting the community.
"You have to make a firm commitment to those priorities and you have to demonstrate your company is living up to them.
"The new Robson Laidler Fund, in conjunction with the foundation, will ensure we're looking after those community commitments long-term."
Michelle Cooper, chief executive of the foundation, (which is a partner of Wear Business magazine), said: "It's been really exciting to work with Robson Laidler to launch this partnership because they see how serious poverty is in our region and really want to help in a meaningful way.
"By working with us, Robson Laidler can be sure their money stays local, supports incredible projects, and is boosted by the match funding we have thanks to our very kind long-term supporters."
To discuss the foundation's match funding scheme, contact michelle@cdcf.org.uk robson-laidler.co.uk | cdcf.enthuse.com/robsonlaidler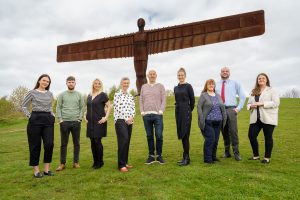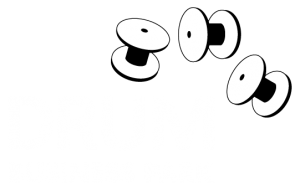 Whether you are a small business or a multi-national market leader, Drum Business Park is the perfect place to locate and run your business.
enquiries@drumbusinesspark.co.uk