Checklist for employing younger people to fill workforce shortages
It is unclear which has had the bigger impact but, between them, Brexit and Covid appear to have made it much more difficult to find staff in certain sectors. Alison Schreiber of the HR Dept, Durham provides a checklist for employing younger people to fill work shortages.
Despite there being 1.7 million unemployed people in the UK, many hospitality, leisure, tourism and haulier businesses among others are struggling to recruit.
Looking at younger workers may provide the solution for some of these roles. The unemployment rate for 16 to 24-year-olds is 13.3 percent compared to just 4.8 percent for the whole working population. With university students and sixth forms finished for summer and not much travelling abroad, there are sure to be people around.
Did you know that there are a number of extra regulations that apply to employing 16 and 17-year-olds, compared to people aged 18 and over?
None of them should prove too burdensome, and they are all logical when you think about it but it is important to be aware so you don't inadvertently break the law.
Here is a checklist for employing younger people, along with a couple of more general tips to help you and your team thrive this summer.
Know your minimum wage
Reflecting their lack of experience, it is accepted that people at the very start of their working life may not be paid as much as more experienced employees. Minimum wage rates still apply, though. For under 18s it is £4.62 per hour; for 18 to 20-year-olds it is £6.56; and for 21 and 22-year-olds it is £8.36. For apprentices it is £4.30 and, for reference, the full national living wage (for those aged 23 and over) is £8.91.
Working hours and rest break rules are different
16- and 17-year-olds can work no longer than eight hours a day and 40 hours a week.
In addition, they must be permitted at least a 30-minute break if they work beyond 4.5 hours; at least 12 hours of rest in any 24-hour period they work; and 48 hours of rest taken together each week, e.g. a weekend. However, if there is a good business reason why this last entitlement is not possible, then 36 hours of continuous rest must be granted with the other 12 given as soon as possible afterwards.
It's possible to employ children under the age of 16 although with much tighter restrictions in place.
There are restrictions on night work
Generally speaking, 16 and 17-year-olds cannot work between 10pm and 7am. This is relaxed for some types of work, including within a hotel, pub, or restaurant.
However, this is only if there is no adult available to do the work and if it will not negatively impact their education and training. Moreover, they must be supervised by at least one adult where necessary for their protection and be able to rest at other times.
Health and safety
Employers must protect the health and safety of all employees as far as reasonably practicable – no matter their age. There is specific provision under the Management of Health and Safety at Work Regulations 1999 addressing the safety of young workers (under 18).
It says they must not be exposed to risk due to a lack of experience, lack of maturity or by being unaware of existing or potential risks. There are several areas for you to consider including workplace layout, training and work equipment among others. The risk level of your workplace will determine how much attention needs to be given to managing this.
Keeping records
Good HR is often underpinned by good record keeping, and this is certainly relevant when employing young people. In fact, there are some legal requirements to be aware of. You must keep records for two years of the following: the average weekly working hours as proof they are not working over the eight-hour limit per day; night work when it has been required; and health assessments offered throughout their employment.
Further considerations
Recruitment and retention practices have undoubtedly been shaken up across the whole economy. Whatever the ages of new recruits you take on, you may find it beneficial to review things like your workplace culture, training and development and total remuneration packages to see if they still appeal.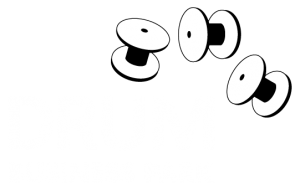 Whether you are a small business or a multi-national market leader, Drum Business Park is the perfect place to locate and run your business.
enquiries@drumbusinesspark.co.uk