Community's shining Beacon supported by local developer
A partnership creating affordable new homes in Chester-le-Street, has stepped up to help transform a disused social club.
Durham Villages Regeneration Partnership (DVRC) sourced and donated over £1,300 of materials to Heartwood Skills, the non-profit organisation behind the renovation of the former Whitehills Social Club, into a hub for the local community.
DVRC, a partnership between Durham County Council and Keepmoat Homes has delivered over 2,000 homes and invested more than £240million in Durham communities since 2001. It will team up with New College Durham on the project to create opportunities for construction students to hone their practical skills.
Named The Beacon, the revitalised building will include a large events area and smaller rental spaces for community, church, and private organisations to use.
Plans are in place hold skills classes to support with local needs, including budgeting, parenting and relationships. There will also be an alternative provision centre offering personalised education for young people who are not coping with school and a room for counselling and family time for looked after children.
The creation of a community café and a field to fork garden, where people can learn about and grow their own vegetables, is also underway.
Dave Anderson, Founder & CEO at Heartwood Skills, said: "Our vision for a space where young people are offered a second chance has taken a step further as work at The Beacon continues. We have raised around £400k so far which has been used to buy the building, repurpose the layout and upgrade electrical, heating, and plumbing systems. This couldn't have been achieved without the support of our funding partners and businesses like DVRC and New College Durham coming forward to offer their time and resources."
Capital investment for the refurbishment has been raised through The County Durham Growth Fund – an £8.9m European Regional Development Fund (ERDF) programme supporting capital expenditure to accelerate business growth.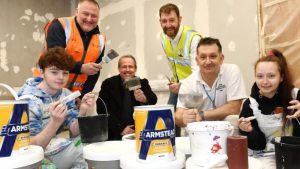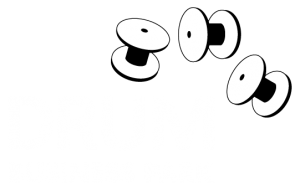 Whether you are a small business or a multi-national market leader, Drum Business Park is the perfect place to locate and run your business.
enquiries@drumbusinesspark.co.uk