Councillor Craig Martin: "I'm here to help businesses compete, thrive and grow."
Councillor Craig Martin represents North Lodge in Chester-le-Street. Since being elected in 2017, he has served the community with a focus on helping and working with local businesses to deliver prosperity, jobs, and growth.
During the last two almost impossibly difficult years Cllr Martin has been a steady source of support for the Drum Business Park Group, a network for businesses located on the Estate run by Business Durham, the business support service for Durham County Council.
With more uncertainty ahead, he is keen to continue supporting business on the Estate, and in the broader Chester-le-Street area. "During these tough economic times, it's more important than ever that businesses know they can go to their local councils for support," explained Cllr Martin, "and my job is to represent the views and opinions of residents and businesses in my ward and connect them with the relevant local authority department."
Liberal Democrat, Cllr Martin's, portfolio includes the County Planning Committee, the Economy and Enterprise Overview and Scrutiny Committee, the Environment and Sustainable Communities Overview and Scrutiny Committee, and the Safer and Stronger Communities Overview and Scrutiny Committee
"For me it's about fairness and inclusivity so a lot of my time is spent ensuring that businesses' voices and opinion are heard within the local authority, especially when decisions are being made, to ensure the strongest possible local economic development and that all projects are given due consideration."
"I believe businesses deserve fair access to opportunities with the local authority when it comes to public procurement. It can be lengthy and complex and often results in smaller businesses missing out on commercial opportunities, so understanding the council's procurement processes is essential."
Working in consultation with businesses on the Drum Industrial Estate, Cllr Martin also helped strengthen road safety with the introduction of yellow lines following a road traffic accident. "I am always keen to support appropriate health and safety measures and general environmental improvements, that offer long-lasting positive impacts for the business community; because I am in touch with local residents I can easily keep them up to date with what businesses are doing nearby and alleviate any concerns."
Cllr Martin concluded: "It is crucial for businesses to compete, thrive, grow, and be a part of their community and, ultimately, I'm here to help them do just that."
To contact Cllr Martin, email craig.martin@durham.gov.uk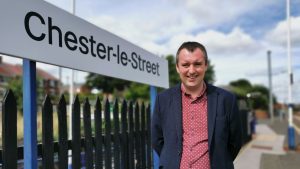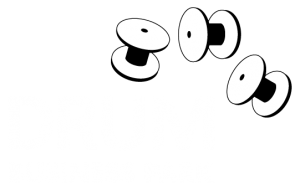 Whether you are a small business or a multi-national market leader, Drum Business Park is the perfect place to locate and run your business.
enquiries@drumbusinesspark.co.uk