County Durham Growth Fund awards £5.4 million to local businesses
The County Durham Growth Fund has awarded £5.4 million in grants to 21 companies from across the county, helping to create over 500 jobs.
Established in April 2019, the fund is a £8.9 million capital grant scheme providing grants to small and medium enterprises in County Durham to accelerate their growth.
The fund is managed by Business Durham, the economic development arm of Durham County Council, in partnership with UMi, which has a dedicated team of advisors ready to help with initial eligibility checks and funding applications.
In addition, to the £5.4 million total awarded over the last two years, the County Durham Growth Fund levered a further £8. 66 million in private sector investment.
Each of the 21 companies supported has secured a sizeable investment grant to enable them to purchase new equipment, increase their capacity, improve efficiency, or expand into new markets and create 518 new jobs between them.
The successful businesses include close-proximity radiography pioneer SafeRad Ltd, innovative modular housebuilder CoreHaus, steel specialist Raisco, manufacturing companies BTS Fabrications, Durham Box, Central Doorset Manufacturing and BD Fabrications, commercial cubical and locker manufacturer ALM Products Ltd, automotive specialist Darren Oliver Auto Electrics, educational CIC Heartwood Skills, repair specialist Furniture Clinic and printer Howarth/Newton Press.
The capital grant funding supports both established and new businesses who are looking to either expand or set up new operations in County Durham.
Sarah Slaven, Business Durham's interim Managing Director, said: "We are delighted to have been able to help 21 businesses with their capital investment projects over the last two years, to enable them to achieve their ambitions through expanding into new markets, becoming more productive and increasing their workforce.
"The County Durham Growth Fund is just one of the ways in which we support our businesses, and we hope it will continue to play an important role in encouraging businesses to invest and expand their operations here."
All successful grant applications are appraised by UNW LLP, an independent firm of chartered accountants and business advisers. The funding has been secured from the England European Regional Development Fund as part of the European Structural and Investment Funds Growth Programme 2014-2020.
To check eligibility and get help with the application process contact UMi on 0191 7161006 or 07443 231757, or visit www.countydurhamgrowthfund.co.uk.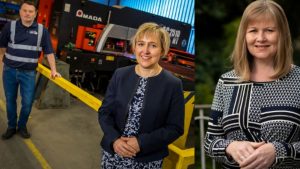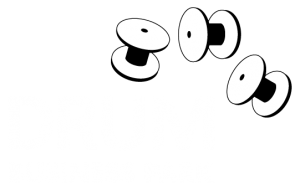 Whether you are a small business or a multi-national market leader, Drum Business Park is the perfect place to locate and run your business.
enquiries@drumbusinesspark.co.uk