Drum deli celebrates first year in business despite COVID-19 pandemic
A delicatessen in County Durham is celebrating its first anniversary in business after the most challenging year.
Drum Deli opened in February 2020, just weeks before the first lockdown imposed because of the COVID-19 pandemic, by friends Michelle Spinks and Nicky Findlay who had worked together in the recruitment industry for over five years.
The pair bought the previous deli business and refurbished the unit, which is based on the Drum Industrial Estate, with full kitchen facilities achieving a five-star hygiene rating in the process.
Drum Deli offers a range of made-to-order sandwiches, breakfasts, hot meals, cakes and traybakes, plus children's meals. Michelle said: "It's been a challenging year but we found teaming up with food delivery firm Just Eat has helped us stay consistently busy. We get lots of orders from people in the local area as well as businesses based on the Drum Estate. We have built up a brilliant reputation in just 12 months because our food is fresh, homemade, and served in generous portions."
Despite not receiving any grants or government support, Michelle and Nicky have managed to keep Drum Deli open as an essential service as well as expanding by hiring a Saturday staff member and a number of delivery drivers.
"We're really looking forward to welcoming more over-the-counter custom as the pandemic restrictions are eased," said Michelle, "and longer-term we will be offering catering for events as well as operating a prepacked sandwich delivery service for businesses in the nearby area."
Michelle concluded: ""Opening the deli is the best decision we've made despite the huge challenges of the pandemic, and we're looking forward to serving up delicious food for many more years to come!"
Drum Deli is located at 2C Drum industrial Estate, Chester-le-Street, DH2 1SS and is open Monday to Sundays from 8am to 2pm.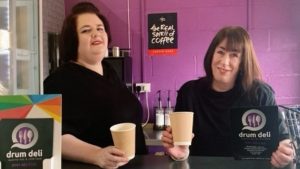 Above left to right: Michelle & Nicky.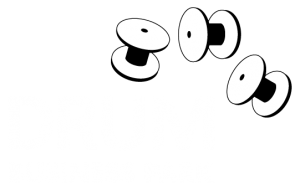 Whether you are a small business or a multi-national market leader, Drum Business Park is the perfect place to locate and run your business.
enquiries@drumbusinesspark.co.uk