Drum deli reboots buffet service as COVID-19 restrictions ease
A County Durham delicatessen has relaunched its buffet service to cater for events across the region as the COVID-19 pandemic restrictions are lifted.
Drum Deli, which opened in February 2020, specialises in hearty homemade food and had provided its buffet service just three times before the first COVID-19 lockdown was imposed.
Friends Michelle Spinks and Nicky Findlay had worked together in the recruitment industry for over five years before setting up the deli based on the Drum Industrial Estate, which has been awarded a five-star hygiene rating.
The business partners offer a buffet service menu that can be tailored for different events from business meetings and training days to weddings, funerals, and children's birthday parties with food freshly prepared on-site and served in the Drum Deli's signature generous portions.
Michelle said: "We are really excited to be relaunching our buffet service to cater for all different kinds of corporate and private events. The service was really well-received when we ran them before the pandemic hit and orders are already coming in thick and fast as businesses reopen and people start planning their parties, meetings, and other gatherings."
The deli has also expanded its delivery offer by teaming up with online food delivery company Deliveroo to boost the number of orders it can process, and Michelle and Nicky have also expanded their pool of freelance delivery drivers from two to eight.
"While it's been a challenge operating during the pandemic, we have managed to keep Drum Deli not just open but consistently busy with orders from people in the local area as well as businesses based on the Drum Estate," Michelle explained, "and teaming up with the delivery agents like Deliveroo and Just Eat, while building up our own driving team, has helped us to provide a reliable service."
"We have built up a brilliant reputation because our food is fresh, homemade, and served in generous portions, and resuming our catering service for events and parties will be the icing on the cake!"
Drum Deli is located at 2C Drum industrial Estate, Chester-le-Street, DH2 1SS and is open Monday to Sundays from 8am to 2pm.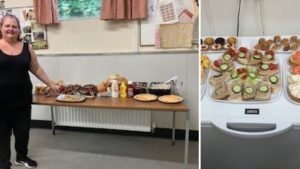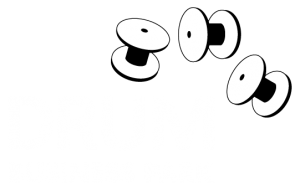 Whether you are a small business or a multi-national market leader, Drum Business Park is the perfect place to locate and run your business.
enquiries@drumbusinesspark.co.uk