Drum Estate family-run business celebrates 30 years
Drum Estate family-run business celebrates 30 years
Istanbul Meats, one of the nation's leading doner kebab manufacturers, is celebrating its 30th anniversary.
The family-run company, founded by Nuran Adiguzel, initially opened as a 'Istanbul Kebab' takeaway in Stanley offering a unique recipe. As demand grew, they started to supply other takeaways in the area and relocated to industrial premises soon after.
Nuran said: "Our kebabs were so popular that other kebab shop owners in the area asked us if we could make kebabs for them. They obviously knew a good thing when they tasted it! As word spread, the overwhelming demand for our product was so high that we decided to fill the shop with chest freezers and focus on manufacturing full time."
Three decades on, the company has grown into an award-nominated distributor and SALSA food safety certified wholesaler and manufacturer of kebab meats supplying customers throughout the UK and Europe.
Nuran said: "As demand rapidly grew, we leased premises on Drum Business Park that were large enough to house the necessary frozen storage units and state-of-the-art kebab mincing, mixing and making machinery."
From a team of two, the company has grown to consist of 16 employees, some of whom have been with the company for more than 20 years. The management team now comprises family members Atalay Adiguzel, Altan Adiguzel and Leyla Tanriverdi.
Atalay said: My parents have done a brilliant job of developing the company and I want to build on the excellent reputation that we enjoy and drive the company even further forward. We're kicking off our fourth decade with a range of new products that break the mould of the traditional 'Elephants foot' and provide kebab lovers with new ways to enjoy their favourite takeaway."
Nuran said: "The foundation of our success has been built on swiftly adapting and responding to demand and finding ways to continuously improve our service to customers and end-users. I'm proud to achieve thirty years running a successful business in County Durham and look forward to many more years of continued success ahead."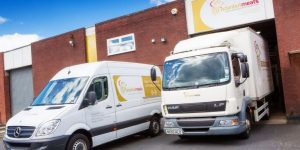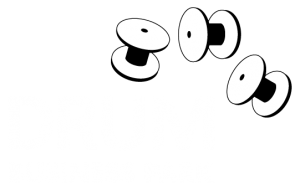 Whether you are a small business or a multi-national market leader, Drum Business Park is the perfect place to locate and run your business.
enquiries@drumbusinesspark.co.uk