Durham City set for new safety projects thanks to £100k funding bid
A series of projects are to be rolled out to ensure people in Durham City are "as safe as they can be", following a £100k funding bid.
Training and education in how to be aware of vulnerability and situations, and a night safety hub are among the measures that will be delivered following the application by the Durham City Safety Group (DCSG) to the government's Safety of Women at Night (SWAN) Fund.
Durham County Council submitted the bid with support from fellow DCSG member Durham Constabulary, and Police and Crime Commissioner for County Durham and Darlington Joy Allen. The council sought, and was awarded, £109,302 from the Home Office fund and is one of 22 recipients of SWAN money across England and Wales.
Alan Patrickson, chair of the DSCG and the council's corporate director for neighbourhoods and climate change, said: "We are really pleased to have been successful in this bid for funding which will allow us to deliver measures to ensure that people who live or work in, or visit, Durham City are as safe as they possibly can be.
"The measures are primarily aimed at making Durham as safe as possible for women and girls but will help ensure our city is as safe as it can be for everyone.
The money will be used to deliver vulnerability awareness training, informed by the experiences of survivors and specialist Violence Against Women and Girls organisations, to hoteliers, managers of takeaways and off licences, staff at transport hubs, designated premises supervisors and door security staff.
A bespoke online training package will also be developed and delivered to all taxi and private hire drivers licensed with the council, providing an accreditation identification badge upon completion, with the aim of increasing feelings of safety amongst female passengers.
Joy Allen, Durham Police and Crime commissioner, said: "I am delighted we have secured further funding that will focus on delivering preventative training packages to make Durham city centre as safe as possible at night.
"One of my key priorities outlined in my Police and Crime Plan is Safer People and this funding will support delivering a Violence Against Women and Girls strategy aimed at improving our response to the crimes that predominantly affect women and girls so that no woman needs to live in fear and girls grow up knowing they are safe."
Durham's chief constable Jo Farrell said: "This funding will support work by police and our partners to address both high harm crime and the fear of crime: measures which will deliver practical improvements to help women and girls feel safer on the streets of Durham."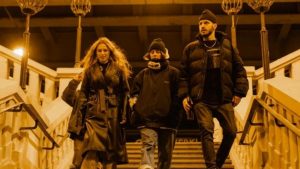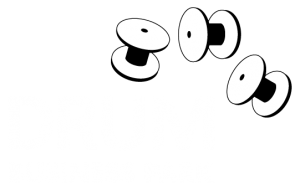 Whether you are a small business or a multi-national market leader, Drum Business Park is the perfect place to locate and run your business.
enquiries@drumbusinesspark.co.uk