Durham forklift truck supplier strengthens sales during the pandemic
The North of England's division of a material handling and forklift truck supplier has seen solid sales during the pandemic placing them as the best performing in the whole company.
Grant Handling's Northern Depot, based on the Drum Industrial Estate in Chester-le-Street, is one of seven based in the UK and experienced a 64 percent increase in turnover during the Covid-19 pandemic as they rapidly responded to changing market demand. It has also grown its office-based team and expanded its team of engineers.
The company, which supplies Heli forklifts and warehouse equipment for purchase and hire to a wide range of customers including UK rail, the army, prison services, and building merchants, quickly identified new opportunities including supporting the NHS Nightingale Hospital in Sunderland.
Callum Wiseman, Dealer Development Executive at Grant Handling, said: "Thanks to our robust business model and exceptional relationships in the industry we were able to quickly identify and respond to the rapid market changes during the Covid-19 pandemic. As many of our customers sectors shut down, we realised that the NHS Nightingale Hospital needed support, and we were also able to secure a new contract with Royal Air Force Menwith Hill.
"We moved swiftly to keep up with the changing market and meet this intense demand whilst maintaining the excellent levels of service our customers expect. This has helped us to position the Northern division of Grant Handling to explore new opportunities and lift our reputation further as a quality supplier of material handling equipment."
The company also grown its team to meet the increasing demand, with the appointment of a Parts Trainee and a Service Coordinator to its office-based team on the Drum Industrial Estate and bolstered its engineering repair team from six to eight members of staff.
Callum concluded: "Our ability to work together and pool our skills and resources to respond to the changing market during the pandemic with speed and agility has been remarkable. I could not be prouder of our response and for the role it has played in helping us become the best performing depot in the UK, successfully increasing our turnover, growing our customer base, and creating new jobs during such demanding times."
Grant Handling is based at Unit 27, Third Avenue, Drum Industrial Estate, DH2 1AG.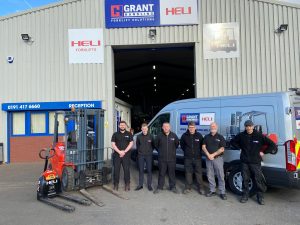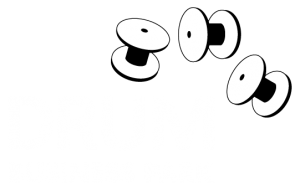 Whether you are a small business or a multi-national market leader, Drum Business Park is the perfect place to locate and run your business.
enquiries@drumbusinesspark.co.uk