Expansion plans afoot for animal rehab centre
Expansion plans afoot for animal rehab centre
The North East Hydrotherapy Animal Rehabilitation centre expands treatment and staff
An animal rehabilitation centre on the Drum Industrial Estate, Chester-le-Street, has invested £90,000 in equipment to introduce a raft of new treatments for injured animals and has expanded its specialist in-house team.
Initially called Biscuit and Bailey, its popularity grew rapidly since it started in 2013 prompting the renaming of the company to The North East Hydrotherapy Animal Rehabilitation Centre to reflect the widening range of professional treatment plans for its furry patients who visit from across the region.
Managing director, Michael Leonard, said: "Expanding the range of treatments to offer a comprehensive rehabilitation care programme for injured animals is key in our plans to grow the business. I know how much they mean to their owners so ensuring that we provide the best possible service is at the heart of everything we do."
"My investment means that we now provide bespoke care plans using some of the best technology available, which veterinary practices across the region recommend. This includes stance analysis, physiotherapy, and hydrotherapy, all of which is managed by our newly-appointed veterinary nursing and physiotherapy team."
Other key developments have included state-of-the-art K-Laser therapy treatment, the launch of a small animal first aid training course, and the conversion of its unit on the Drum Industrial Estate.
Michael concluded: "We have around 150 patients a week visiting us so the overhaul of our unit on the Drum Industrial Estate to make it as comfortable as possible for staff, patients and their owners was a critical element of our plans.
"I'm delighted with the progress so far and very excited about our future plans which include further investment for more equipment to continually improve our service."
Andrea McGuigan, who is Business Development Area Manager (North) for Business Durham and coordinates the Drum Business Park Group, said: "It's wonderful to see the North East Hydrotherapy Animal Rehabilitation centre establishing itself as the leading animal rehabilitation centre in the North East of England, and we wish them continued success for the future. The Drum Industrial Estate is home to around 80 companies and we're on hand to provide support for them all."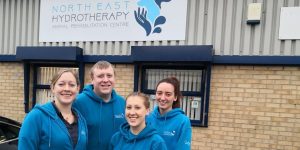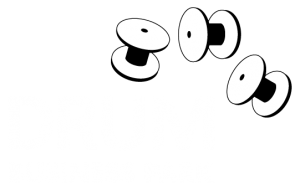 Whether you are a small business or a multi-national market leader, Drum Business Park is the perfect place to locate and run your business.
enquiries@drumbusinesspark.co.uk