Find And Fix making County Durham communities cleaner and greener
A new project aiming to make local neighbourhoods cleaner and greener is underway across County Durham.
Launched by Durham County Council, Find and Fix involves the council and community working together to tackle a range of unsightly issues in the community such as graffiti, chewing gum, or clearing pathways.
The Find and Fix teams are part of the council's £31 million investment in frontline services agreed earlier this year to enhance the services valued by residents and which are important in maintaining communities as nice places to live; in which people feel safe and protected.
In addition to the council's normal green maintenance and street cleaning work, the project aims to fix cleanliness concerns spotted by the teams or raised by communities as soon as possible.
Work will differ depending on the needs of each area, but the teams will be able to proactively assist with a wide range of activities. These include cleaning road channels, gullies and weeding; de-greasing pavements and removing chewing gum; removing graffiti; painting seating, benches, bollards and railings; sweeping areas where machinery can't reach; and repairing boundary walls and sculptures.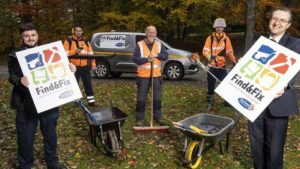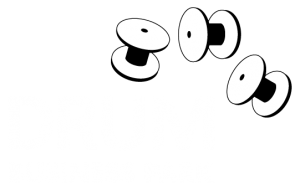 Whether you are a small business or a multi-national market leader, Drum Business Park is the perfect place to locate and run your business.
enquiries@drumbusinesspark.co.uk