Five tips from HR for successful remote inductions
Sometimes change can lead to good things. If your business is in the position to be hiring at the moment, chances are you and your team are fairly busy, and business is going well.
After finalising your recruitment process, which may have been arduous with applications at an all-time high, you will no doubt be keen for your recruit to get started and hit the ground running. There's work to be done after all and you need all hands-on deck.
But, in order for your newest employee to feel involved and be able to contribute effectively, there is one more part of the process that you will need to make a priority.
An induction.
Inductions are a time for introductions to team members, systems, processes, and company culture.
Knowing who to report to and the preferred methods of communication are vital for a new employee. Even more so at a time like this.
A good induction not only sets your newest employee up for success, but can also increase the chances of them staying put.
If you're already busy, the last thing you'll need is having to start the process all over again.
What to consider when holding a virtual induction
If, like many businesses at the moment, you are operating remotely, your induction process will need some tweaking to suit your new setup.
The following top tips will help.
Have a backup plan
Before you have started, before you have even recruited, think about your backup plan.
If 2020 has taught us anything, it's that things don't always go to plan. Even the most well-orchestrated plans can be interrupted by absences or technology failures.
Your backup plan should include important documents, guides or training that can be emailed or posted to the employee in advance. This gives them something to work through in the instance of a hiccup and will keep your induction schedule on track.
Use a condensed version
A condensed version of your typical induction helps to decrease the chances of zoom fatigue. The alternative would be planning adequate breaks, but this could make the process longer.
Focus on the essentials. What will they need to know in order to do their job well? What processes are key? For example, how to book holiday or report an absence.
After ticking these boxes, you may find that the rest naturally falls into place.
Set up introductions with co-workers
When teams work together remotely, video conferencing can help to breakdown communication barriers and maintain a human connection.
Set up virtual meetings with members of the team that your new employee is going to be working with. This will help to break the ice and give them a good understanding of who they may need to speak to and when.
It may also help to assign them a buddy in these early stages, for informal information and support.
Prioritise health and safety
Employers have a duty of care for all employees, that includes remote workers.
Anyone joining the team should return a homeworking risk assessment before they start work. This protects both the employee and the business.
Stress awareness, lone working and the importance of a safe workstation are all crucial considerations when managing remote workers. Ask us how you can work this into your induction material.
Make time for inclusivity
An inclusive company culture directly impacts the success and happiness of employees. In 2020, maintaining a sense of team spirit is more important than ever before.
Virtual team building can be fun, productive and help your recruit to feel included.
When coming up with games or tasks, ask employees for their input, you may find they are keener to participate.
Whether you're recruiting now or think that your future inductions will be managed remotely, contact the HR Dept. for help and guidance.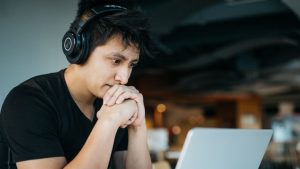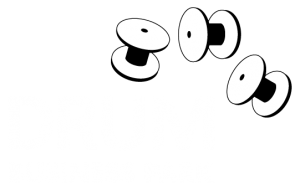 Whether you are a small business or a multi-national market leader, Drum Business Park is the perfect place to locate and run your business.
enquiries@drumbusinesspark.co.uk