Golf club fundraising drive helps NEAS through the rough
A golf course has overcome multiple lockdown closures to raise nearly £2,000 for North East Autism Society (NEAS).
Richmond Golf Club Captain Ivan Rookes selected the North East Autism Society (NEAS), which is located on the Drum Industrial Estate, as his chosen charity, donating £1,906.62 during his term from November 2019 to November 2020.
Mr Rookes said: "A lot of our members know or are related to an autistic person, and so we wanted to help NEAS. I'm proud to say that everybody stepped up and we all did what we could. I'm very grateful for the support of both Richmond Golf Club members and visiting members who helped us raise this money. I'd also like to thank my employer, Landmarc Support Services, which generously donated an additional £500 towards my chosen charity."
Despite the club having to repeatedly close throughout 2020 due to lockdown restrictions, members managed to fit in socially distanced quizzes, bingo nights, and charity events to raise the money.
Golfers were also fined 50 pence each time their ball landed in a bunker on the seventh hole.
Richmond Golf Club previously made a large donation to NEAS in 2017, and charity staff were delighted to be chosen again. Sophie Clarke, community fundraiser for NEAS, said: "Even before we opened the country's first autism-friendly driving range in 2019, we've enjoyed fantastic support from North-East golfers.
"We're very grateful to Ivan and all the club members, as well as the staff who have worked hard to raise such a fantastic amount towards our vital work. It is more appreciated than ever in a year which has seriously impacted our usual fundraising and income."
Mr Rookes added: "I hope this helps further the fantastic work that the North East Autism Society does and assists all their vital programmes in these difficult times. And hopefully, in a few years' time, we'll be able to help out again."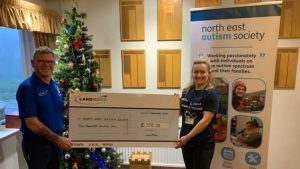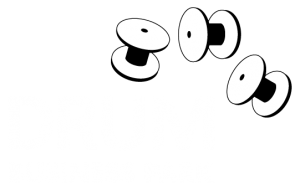 Whether you are a small business or a multi-national market leader, Drum Business Park is the perfect place to locate and run your business.
enquiries@drumbusinesspark.co.uk