Is sleep deprivation impacting your workforce?
If you have had trouble sleeping lately, you wouldn't be the only one.
A study into understanding society during COVID-19 by Southampton University found that one in four Briton's reported sleep problems during the lockdown.
The study also revealed that women with young children, and those born of an ethnic minority, had been disproportionately affected – both groups are statistically more likely to be key workers.
Our country-wide lockdown may have been lifted, but we are often reminded that it could return should there be a spike in COVID-19 cases. This has already happened for some regions of the UK.
What's keeping people up at night?
Or rather, what isn't? Although many people have now returned to work and routine in some capacity, the pandemic has undeniably put a strain on mental health. The results of which can be lasting.
There is a close correlation between mental well-being and sleep habits, and the pandemic has given rise to worry and stress for much of the population. According to mental health charity MIND, more than half of adults.
Concerns over health, family, finances and work could be disrupting sleep for you or your employees. And consistently disrupted sleep can, in turn, result in poor physical and mental health. It's a vicious cycle.
New parents or those with children returning to school may be able to relate.
Additionally, poor working practices can also be contributing factors to sleep deprivation.
Is your team online all the time?
Pre-pandemic, we were starting to see the effects that an "always-on" lifestyle can have on mental well-being.
The pressure for people to be online, responsive, and 'seen' to be working was becoming more prevalent due to advancements in technology.
Fast forward to the present day and this may be truer than ever. The recent rise in home working has blurred the lines between home and work, making it even harder for some people to switch off at the end of the working day.
Most meetings have moved online, and the appeal of digital entertainment platforms mean that many people are spending a lot of time sitting and looking at a screen. This can lead to mental exhaustion. You may be familiar with the term 'Zoom fatigue', perhaps have even felt it yourself.
Regular breaks from the screen and a bit of fresh air are essential for both you and your workforce to stay happy and healthy.
A successful night's sleep
A good night's sleep is key to feeling well at work, but it can also help a person to excel. Cognitive skills such as communication, memory, creativity and problem solving can all be impacted by sleep.
Spot the signs of sleep deprivation
If a member of your team is suffering from sleep deprivation, there are ways in which you can help.
Firstly, take a note of the following signs:
Decreased communication
Poor performance
Easily distracted or trouble concentrating
Low or aggravated mood
Increased consumption of caffeine/ energy drinks
Increased absences
If you spot these signs, we advise talking to the employee in a 121 setting to get to the root of the problem. You may find that they need help managing their workload.
If it turns out that something more serious is going on, extra support such as confidential counselling could be required. Ask us about how an employee assistance programme can help.
Secondly, you can help to prevent sleepless nights by ensuring that employees keep to a routine and take regular breaks to avoid burnout. Leading by example will help – and see that you take care of yourself in the process.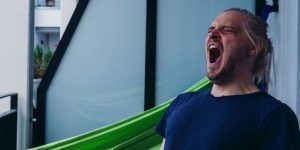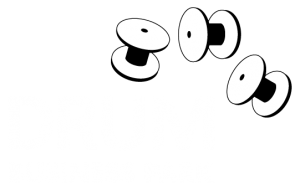 Whether you are a small business or a multi-national market leader, Drum Business Park is the perfect place to locate and run your business.
enquiries@drumbusinesspark.co.uk