ITPS marks 20 years of delivering outstanding service
ITPS, situated on the Drum Industrial Estate, is still led by the original founders, managing director Garry Sheriff, finance director Michael Jopling, and operations director Paul Anderson.
Managing director Garry Sheriff said: "Like all successful businesses, ITPS was born out of a simple mission to carve out a niche, deliver outstanding service, and out-perform anyone else in the market. While our reputation for technical excellence is pretty much unrivalled in the industry, we're not in the business of selling technology, we are solvers of business problems."
This approach has underpinned client relationships that go back 20 years. Many ITPS clients have been with them since day one.
This includes respected organisations such as worldwide shipping and logistics experts GAC, property specialists Dacre Son & Hartley, and the North East's Catalyst Centre.
ITPS is no stranger to wise ITPS, situated on the Drum Industrial Estate, is still led by the original founders, managing director Garry Sheriff, finance director Michael Jopling, and operations director Paul Anderson.
investments, and the launch of its £4m high security data centre in 2014 saw the company accelerate its plans to create a second data hall on the site, just two years into the centre's five-year plan.
Gary said: "We looked at why other data centres in the region were standing empty, and asked our clients what they wanted to see included."
The result was an enterprise-class Tier 3 ISO27001-certified centre with high speed, high bandwidth connections, a network operations centre, 20,000 sq ft of project, build and repair space, and a 250-seat workspace recovery facility.
Audited by bodies including the Financial Conduct Authority, the Ministry of Justice, and the NHS, the data centre will become the largest in the North East when plans for data hall three commence.
With two decades of success under the company's belt, Garry reflects on how the changing technology landscape has shaped lives. He said: "In the year 2000 cloud computing was in its infancy, with a traditional capital spend model housed on the premises and requiring substantial resource to manage.
"Thanks to the rise of cloud services, 'anytime, anywhere' communications are now an intrinsic part of modern life, and have proved invaluable in supporting home working on a massive scale, allowing organisations to function through these difficult times."
ITPS has been leading the way on cloud adoption for two decades. In 2017 it was one of only a handful of UK IT experts invited onto Microsoft's Azure Stack Early Adopters group, deploying the world's first available Microsoft Azure Stack at its own data centre.
Highlighted as the biggest change in cloud services for a decade, Azure Stack is based on Microsoft's public cloud offering, Azure, but designed to run on a private cloud – or a hybrid of the two – customised and supported by an expert accredited local data centre partner.
In 2018 ITPS's reputation for technical expertise, track record for delivering complex ICT solutions, and £1.2m communications infrastructure saw it become the only North East supplier – and one of only 13 in the UK – to win the stamp of approval from NHS Digital to deliver services across its new Health and Social Care Network, connecting millions of NHS and health sector staff.
Gary explained: "The last 20 years have been an interesting ride, and it's been a privilege to play our part in the evolution of flexible and cost-effective ICT infrastructures and services that have transformed the world. IT and its support is becoming a consumption model, with businesses turning to expert partners to manage some, or all of their needs on a flexible contract. They only pay for what they use, gaining reduced costs, faster speeds and greater capacity, with effective management and monitoring layered on as a value-added service.
Our own core services remain around cloud, security, communications infrastructure and managed services, so we are well placed to meet the need for emerging new business models."
In the wider picture, disaster recovery and business continuity planning will become centre stage and form the cornerstone of every business strategy.
Gary said: "If there is one thing the current situation has taught every business it's the value of a well put together, regularly tested plan to support the business through extraordinary circumstances.
"Our core aim has always been to help our clients get the most out of technology. It's a policy that has seen us through 20 successful years and it will continue to be our mission as we move into our third decade."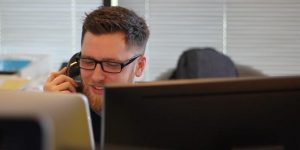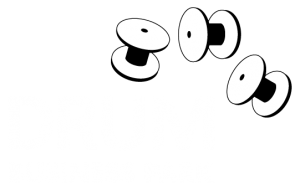 Whether you are a small business or a multi-national market leader, Drum Business Park is the perfect place to locate and run your business.
enquiries@drumbusinesspark.co.uk