Kitchen and bathroom firm enjoys steady growth as it reaches 13-year anniversary 
Durham-headquartered bathroom and kitchen fitter firm, APL Interiors, has marked 13 years in business.
Company founder and managing director, Noel McCallum, has built up the company, which is named after his three children Abigail, Philippa, and Lewis, with his wife Debra supplying good quality bathroom and kitchen products and offering excellent customer service.
The family-run firm moved to the Drum Industrial Estate seven years ago giving them a 15 hundred square foot showroom that is packed with 11 bathroom and five kitchen displays. Since then, Noel has grown the fitting team from just five to 18, with eight vans available, and reached one million pounds in turnover in 2020.
"Being based on the Drum Estate was key to growing the business," Noel explained, "relocating was perfect for us as the unit is large enough for us to home our multiple showrooms while having modern office space for staff, and the location is perfect for customers to visit us as it is just a stone's throw away from the M1.
"Positioning ourselves at the forefront of professional kitchen and bathroom design and planning and having a team of dedicated installers providing a personal, professional fitting service has underpinned our success."
Noel has also expanded the office staff team after his wife Debra returned to her job as a pharmacist during the Covid-19 pandemic, a move which also saw his daughter step into a management role. "I am really proud to have been able to create employment opportunities during the pandemic," Noel said, "and while we did slow us down somewhat, we have remained superior as standard and offer great value for the consumer, both of which have driven our steady growth."
Plans for the future include introducing renewable heating systems as part of the kitchen and bathroom design and fitting service. Noel said: "It is a very exciting time for the business, and we've been fortunate to have a fantastic team working with us over the years and have great partners as our suppliers and manufacturers. We're really looking forward to another great 13 years."
APL Interiors is located at unit 8A, Drum Industrial Estate, DH2 1SS.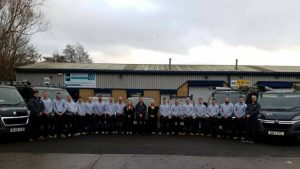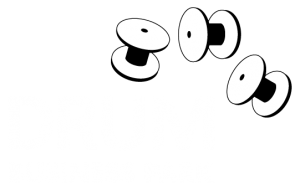 Whether you are a small business or a multi-national market leader, Drum Business Park is the perfect place to locate and run your business.
enquiries@drumbusinesspark.co.uk