Leisure rides manufacturers are on top of the world
Leisure rides manufacturers are on top of the world
World of Rides, the leading UK manufacturer and distributor of children's leisure rides, is celebrating its 50th anniversary by extending its product range.
The family-owned business, which is also marking 30 years of successful trading on the Drum Business Park, has been appointed as the official UK distributor for the award-winning Falgas and Cogan ranges of rides. The newly secured contract also includes the supply of spare parts, servicing, repairs and safety testing.
The family-run company, founded in 1969 by David Robinson, initially operated from his home-based garage with industrial premises following soon after in a variety of locations.
As the business grew, David bought a freehold unit and land on Drum Business Park. David's son Andrew was then brought into the business as service technician and he now leads on the day-to-day running of the business.
David said: "I wanted to make better and more exciting children's rides to serve the growth of shopping centres, family entertainment centres and supermarket chains so expanding the business and finding the right premises was vital."
Over fifty years David has built up the range to include over 70 12v and 24v battery-powered rides and 50 static 240v mains-powered rides and has established the company as one of the most popular, reliable and profitable in both the UK and continental markets.
Their customers include household names, such as Butlins, Pontins, Bourne Leisure, Haven Holidays, Center Parcs and Blackpool Pleasure Beach and they also supply film and TV companies both in the UK and around the world.
David said: "I'm very proud of our achievements and look forward to many more years ahead as we help our customers realise their entertainment dreams."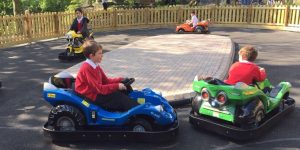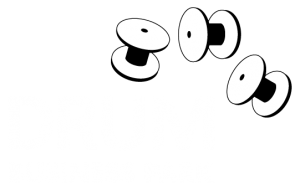 Whether you are a small business or a multi-national market leader, Drum Business Park is the perfect place to locate and run your business.
enquiries@drumbusinesspark.co.uk