Machinery supplier boosts team with Marketing Assistant appointment
Demi Blue Hanratty takes up the new position of Admin and Marketing Assistant at Rondean with a focus to enhance and expand its social media activities.
The part-time role was created in response to continued business growth. Rondean, which is based on the Drum Industrial Estate in Chester-le-Street, sells refurbished machine tools to engineering, sheet metal and woodworking companies with a specific focus on machinery designed and built in the UK.
Demi spent three years managing social media activities for Body at Home as a consultant. As well as operating Twitter and Instagram, she specialises in using Facebook to deliver revenue by using engaging content and smart advertising techniques.
She will manage the company's social media accounts to increase awareness and online interactions. She said: "Driving results through social media, being creative and finding out what works, is something I really enjoy and I'm looking forward to seeing what we can achieve."
Managing director Ron Lewis said: "I am delighted to welcome Demi to our growing business. She's the perfect fit and her personal approach and qualities are invaluable to the business growth and will undoubtedly help us achieve our social media objectives."
Away from work, Demi enjoys horse riding and dressage, and being mum to her eight-month-old daughter. She added: "I am attracted to Rondean's ethos, values, and culture. This is important to me as I like to believe in what I do and that I will be a valued member of the team."
Rondean moved into a 3,000 square foot unit based on the Drum Industrial Estate in 2017. They have built a strong reputation for its machinery refurbishing services since 1984.
Rondean is located at units 11 & 13 First Avenue, Drum Industrial Estate, Chester-le-Street, DH2 1AG.
Follow the social media accounts at:
Facebook.
Instagram.
Twitter.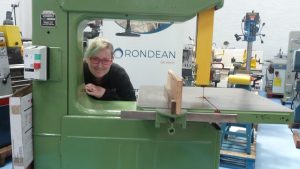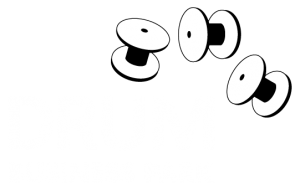 Whether you are a small business or a multi-national market leader, Drum Business Park is the perfect place to locate and run your business.
enquiries@drumbusinesspark.co.uk