Managing requests from employees to work from abroad
The HR Dept. Durham looks at issues to consider when employees want to work from abroad.
Pre-coronavirus, some employers may have thought that remote working couldn't work for their business. In which case, a request from an employee who wanted to work from abroad could have possibly been rejected for this reason.
A lot has changed in the past year. Many of those businesses that once thought they could not operate remotely have since found ways to make it work amidst restrictive COVID regulations. There are many mutual benefits for both employer and employee. Due to this shift in working practices, an employee who was once told that they could not work from abroad may well be thinking about asking again.
Meanwhile, others who have the means to live and work abroad may also be weighing up their options. Let's face it, who would not rather be in a warm climate right now!
A great internet connection and the ability to access work remotely are fundamental for an employee to work effectively abroad, but there is much more for employers to think about when deciding if they can grant such a request.
Considerations when employees want to work from abroad
Aside from the relationship with the employee and your ability to manage their workload, health and well-being from a distance, there are a number of legal and logistical boxes to check, including but not limited to the following:
Immigration rules
There are immigration rules to factor in. The employee may need a visa and/or a residency permit, depending on the length of their stay and the type of work that they will be doing. There can be consequences for both the employee and employer if local immigration rules are breached.
Remember that immigration has changed for British citizens wanting to live and work in the EU since Brexit. Likewise, EU nationals must be registered with the EU Settlement Scheme before it closes in June if they plan on returning to Britain after a period of working abroad.
Tax considerations
In the short-term (less than 183 days) the employee's tax residency status should not be affected. If the employee will be staying longer than this or applying for residency, it's important to seek professional advice to understand your obligations.
Data protection
A robust data security policy is important protection for your business, but even more so when employees work remotely. This will need to be revisited to factor in employees working abroad, as the rules about cross border data security are more complex and GDPR will still apply.
Travel disruption
Currently, due to the ongoing coronavirus pandemic, there is risk of disruption for international travellers. Local lockdowns and closed borders can happen at short notice. For some countries, proof of a negative COVID test or the need to quarantine upon arrival are also required. Potential limitations and bans on travel must be considered if the employee will be required to return at some point during the pandemic.
Handling and responding to requests
With much to be considered, you may feel that the quickest and easiest answer is "no", especially if you are run off your feet and don't feel you have the time to investigate. However, it's important to note that a fair process is required when handling flexible working requests from employees.
Such requests can be sensitive, especially if an employee's motives are coming from a personal or family situation. To help clarify your position, it's a good idea to have a remote work policy in which you can explain your process for handling requests to work from abroad.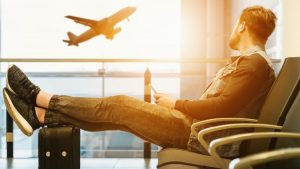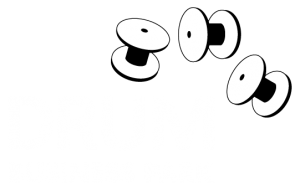 Whether you are a small business or a multi-national market leader, Drum Business Park is the perfect place to locate and run your business.
enquiries@drumbusinesspark.co.uk