Metalwork company launches new product line as it continues ambitious growth strategy
A Durham metalwork and fabrication company has increased its range of products on its ecommerce store triggering a recruitment drive for more staff as its plans to expand continue.
Steelcraft Ltd, which operates from its factory on the Drum Industrial Estate in Chester-le-Street, manufactures architectural metalwork and has launched a new range of cycle stands through its ecommerce shop Forjj.co.uk.
The move is in response to the increasing number of people choosing cycling to stay fit or to commute to work as the nation moves back to business as usual following the Covid-19 pandemic. Matthew Rodgers, Managing Director at Steelcraft, said: "Industry data shows that 6.7 percent of workers now commute by bike, an increase from just 1.3 percent in 2020*, so this is a perfect opportunity for us to manufacture and sell bicycle stands and respond to this growing market."
With strong interest emerging for the new product line, Steelcraft has redesigned its factory floor to increase workbench capacity and are planning to bolster its team of fabrication welders to meet the anticipated demand.
Matthew said: "The redesign of the site means we can provide more jobs to the local area without the need to relocate. We will be recruiting skilled welders who pass our quality standards, and fabrication experience is essential as we offer bespoke design and fabrication services as standard; there are no dull productions lines here!"
The announcement follows the company's previous report of a period of strong growth when Forjj reached £100,000 in turnover, equating to a 900 percent growth in just one year.
The continued strong performance for Steelcraft's online sales is a result of a carefully set ecommerce growth strategy that has previously seen the introduction of gates, railings, and Juliet balconies.
Matthew said: "Our ecommerce growth strategy has been at the heart of our continued success, despite the challenges of the pandemic, and being able to sell further afield without needing to establish a physical office in other regions has meant that we have been able to safeguard and create jobs while providing supplier opportunities in the local area."
Steelcraft, which has been operating for over 30 years, employs a 27-strong team and clients include local authorities, Taylor Wimpey, Keepmoat Homes, The Esh Group, Vistry, and Engie.
The Forjj range of products can be ordered online for delivery direct to the customer's door from the workshop, with instructions and advice for self-installation or can be passed to a tradesperson or contractor.
Steelcraft is based at 2 to 6 Second Avenue, Drum Industrial Estate, Chester-le-Street, DH2 1AG. The Forjj website can be accessed at: www.forjj.co.uk
* Fresh Sports Marketing Surveys data suggests that 6.7 percent of the UK's working population is now commuting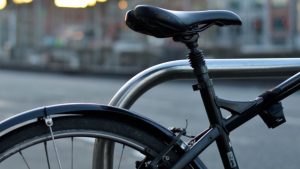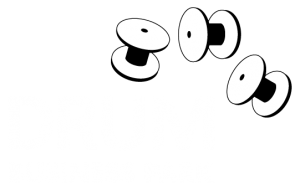 Whether you are a small business or a multi-national market leader, Drum Business Park is the perfect place to locate and run your business.
enquiries@drumbusinesspark.co.uk