Model aeroplane builder company see sales fly high
A County Durham Radio Controlled model aeroplane building company's sales took off as levels of demand from new and long-term customers alike soared during the Covid-19 pandemic.
Fighteraces, located on the Drum Industrial Estate in Chester-le-Street, reported a 100 percent increase in online sales from March to September in 2021. The company also expanded its specialist model building team from four to five members of staff.
Model aeroplane enthusiast Phil Clark set up the company in 1999 and initially worked from home until 2005 when he relocated to a workshop unit on the Drum Estate.
Now the company designs and builds a wide range of bespoke radio-controlled model aeroplanes from its 1,000 square-foot workshop, exporting to customers around the world, and supplies a full range of building and finishing materials for model hobbyists through its website.
Phil said: "Online sales took off during the Covid-19 pandemic and we experienced a 100 percent increase in sales of paints, glues, resins and cloths through our website and mail order service. This was because people had more time on their hands during the pandemic lockdowns and started, or reignited, their model aeroplane building hobbies."
Despite having to temporarily reduce staff numbers at the workshop during the early Covid-19 lockdown period, Phil also expanded his specialist model aeroplane building team later in the year to meet demand. "We now have four full-time and one part-time members of staff as the custom building service side of the business also continues to grow.
"This service is very intricate and involves designing each model aeroplane, manufacturing the parts, and assembling them to create the final product. Each project can take up to a year or longer so it's essential that we have a team with the right skill-sets in place who enjoy this kind of work."
Phil concluded: "I'd like to thank our enthusiastic and loyal customer base who share our love for model airplanes and, as we enter the Christmas period, I am confident we will build on our success."
Fighteraces is based at Unit 2G, Drum Industrial Estate, Chester-Le-Street, Durham, DH2 1AG. Visit the website at: www.fighteraces.co.uk
PICTURE: The Fighteraces – John Hudson, Graeme Hogg, Phil Clark, Dave Walker, and Neil Bartholomew.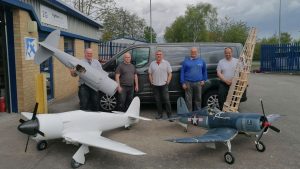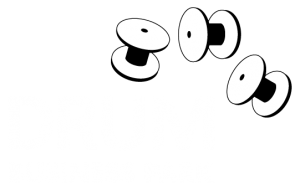 Whether you are a small business or a multi-national market leader, Drum Business Park is the perfect place to locate and run your business.
enquiries@drumbusinesspark.co.uk