New training centre helps County Durham company build back after pandemic
A business, which has been supplying skills and qualifications to professionals working at heights for more than 16 years, had opened a dedicated training suite with the backing of the Durham Business Recovery Grant.
North East Access Training, based on the Drum Industrial Estate in Chester-le-Street, has invested £30,000 into a new training centre with 70 percent provided through the Recovery Grant.
The move will boost the company's capacity to train delegates and increase the variety of courses they offer as they recover from the effects of the Covid-19 pandemic and return to their growth trajectory.
Terry Foster, who founded the business in 2004, said: "We faced a tough time during the pandemic as we not only had to close our premises entirely for a while but also rethink how we could deliver our courses safely in the space we had. The capacity of our previous training room halved from 12 to six overnight, so we felt the financial hit immediately."
The new centre accommodates at least 12 people and operates alongside the previous training room and an expansive 21,000 square foot indoor area designed to simulate a variety of industry scenarios for working-at-height with cherry pickers and scissor lifts.
The company's range of IPAF and PASMA industry accredited training courses are designed to equip tradespeople, mainly in the construction and maintained sectors, with the knowledge and skills to ensure they are certificated to operate motorised platforms and scaffold towers when working at heights.
Terry said: "I am happy to report we are already recouping our losses and have positioned the business for sustained growth over the coming years by taking this ambitious step and investing in the new centre. This has allowed us to increase the number of people we can train and explore ways to expand our range of courses. I tip my hat to Andrea McGuigan and the team at Business Durham for their never-ending support and advice throughout this uncertain period and helping us make this development happen."
The grant scheme overseen by Business Durham, the business support service of Durham County Council, has now closed. However, businesses are encouraged to visit the Business Durham website and social media channels to find out about the support they can offer.
North East Access Training is located at Unit 22 Drum Industrial Estate, Birtley, County Durham, DH2 1AG. Visit the website at www.northeastaccesstraining.co.uk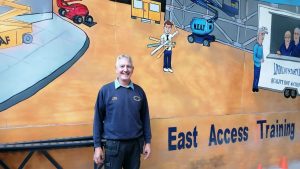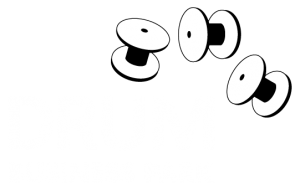 Whether you are a small business or a multi-national market leader, Drum Business Park is the perfect place to locate and run your business.
enquiries@drumbusinesspark.co.uk