One Sports Warehouse hosts first annual product event post Covid
A specialist sports goods retailer has hosted its annual product launch event at its shop premises on the Drum Industrial Estate.
The event celebrates the launch of well-known hockey sports brands giving the 50 shoppers who attended the event a first look at the new collections available instore along with celebratory prosecco, cupcakes, and competitions.
Owner and Managing Director at One Sports Warehouse, Simon Lee, said: "After an incredibly tough 18 months running a retail business during the pandemic, we were absolutely thrilled to open our doors and host our annual product launch event once again. It was a pleasure to welcome shoppers instore and catch up with familiar faces and meet new people.
"Our customers, who range from families, sports enthusiasts and teams, expect to pick from the best sports and hockey gear – so that's exactly what we provide and there is no better way to showcase our wide range of products than with our annual event."
The event also supported small and local businesses Betty Bee's Coffee Shop who supplied cupcakes and neighbouring business Framing Unlimited who framed the company's signed shirts.
One Sports Warehouse is located at Unit 4B, Drum Industrial Estate, Chester-le-Street, DH2 1SS and its online shop is available at: https://one-sports-warehouse.com.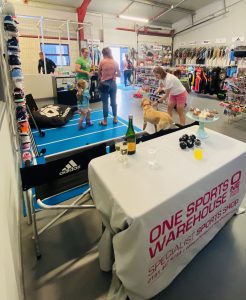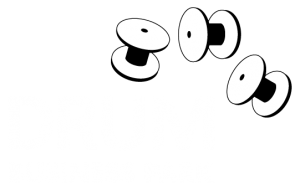 Whether you are a small business or a multi-national market leader, Drum Business Park is the perfect place to locate and run your business.
enquiries@drumbusinesspark.co.uk