Partnership with college at heart of Autism Society's recruitment drive
The North East Autism Society (NEAS), a pioneering regional charity based on the Drum Industrial Estate, has agreed a long-term partnership with one of the North East's leading colleges to help in a drive to recruit more staff.
The partnership with Derwentside College at Consett is expected to create around 250 jobs across the region as demand grows for the charity's services.
It follows the success of a pilot last summer, with the college running a bespoke academy in education, which led to NEAS being able to recruit a significant number of staff.
The college, rated the number one college in the North East for both Student and Employer Satisfaction by Education and Skills Funding Agency (ESFA), has launched an online three-week academies for care assistants and programme support workers for NEAS.
Every learner, who successfully completes the academy, will be guaranteed an interview for one of the roles.
Chris Todd, Principal and CEO at the college, said: "Derwentside College has successfully delivered recruitment academies to some of the region's largest employers for several years now. We are delighted to be working alongside NEAS to create bespoke academies tailored to their recruitment needs. The values and ethos of the North East Autism Society align with the college's values perfectly, and our academies not only support people into meaningful employment but affect real change in the lives of our learners."
NEAS chief executive John Phillipson said: "There is a national shortage of workers in the care sector and what we are trying to do with this partnership at Derwentside College is to remove the barriers from those who may be interested in joining us. Some of our best people don't have formal qualifications but they come with enthusiasm, life experience, and personal qualities that can be an asset to us as we grow.
"Derwentside College has a great track record, and the feedback we've had from participants has been exceptional. Those who were nervous initially, and unsure about whether they would be suitable, have been given the confidence to take the next step."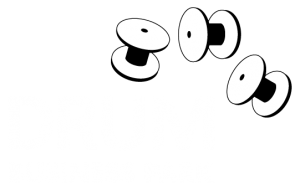 Whether you are a small business or a multi-national market leader, Drum Business Park is the perfect place to locate and run your business.
enquiries@drumbusinesspark.co.uk