R&D and manufacturing: what it means for your business
Like many other industries, manufacturing was struck by a series of tough blows throughout the panic of the coronavirus pandemic.
While there is no doubt many lessons that the sector can learn from this, there is perhaps no greater takeaway than the importance of flexibility.
And, in a sector whose technological advances are evolving at an increasingly rapid rate, this has never been more doable. That's why many manufacturers are on the road to R&D.
But what economic and business advantages could this boast for your manufacturing firm? Let's explore.
Versatile innovation
Innovation and R&D go together like bread and butter. But what are the appeals of pursuing innovation for manufacturing firms?
Well, innovation brings with it a whole host of competitive advantages. As previously touched on, innovation can be a great way to ensure your business remains versatile, with developments in processes, machinery and production opening you up to an array of unexplored opportunities.
Industry leader
By leading the way in these innovations, your manufacturing firm has the ability to align itself as an industry leader.
How? By establishing the latest innovations in whatever area of manufacturing you chose to focus on, you're helping to forward your industry by establishing fresh approaches and solutions to long-standing problems. As such, you're providing solutions that benefit not only your business, but the wider industry, too.
Depending on the type of R&D project you pursue, you may even consider filing a patent. Successful patents grant you a temporary monopoly on your market, giving you the opportunity to establish your firm and innovation at the very forefront of the wider industry.
You will have to disclose your research and development into the public domain once the given window of time has closed, but, with the right approach, you should be able to position your firm as a dominant player in your field.
Increased profit margins
With industry-first innovations and recognition as a leading firm in the field, it will come as little surprise to learn that successful R&D projects can have a positive impact on your profit margins.
But this doesn't just come from the sale of your developed machinery, technologies or products.
On the contrary, successful research and development into your own processes can give you substantial competitive advantages by ensuring your strategies are efficient and, subsequently, more cost-effective.
Whether it's using cheaper or fewer materials or saving valuable time and resources in the manufacturing process, there are many ways R&D can spell good news for your manufacturing firm's finances.
Of course, the final piece of the puzzle is ensuring your R&D tax claim is up to scratch.
To ensure your manufacturing firm isn't falling at the final hurdle, recruit a helping hand from the experts at Lumo. Get in touch to find out more today.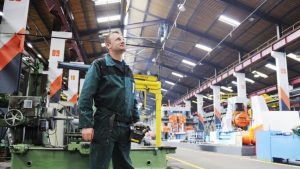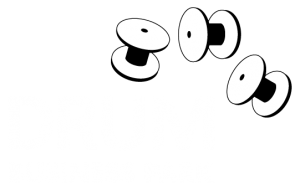 Whether you are a small business or a multi-national market leader, Drum Business Park is the perfect place to locate and run your business.
enquiries@drumbusinesspark.co.uk