"Roam Local" app for Chester-le-Street businesses
An award-winning app designed to promote local retailers and high streets is ready to "Roam Local" in Chester-le-Street.
An award-winning app designed to promote local retailers and high streets is set to support businesses and encourage customers back to Chester-le-Street after COVID-19 restrictions are lifted.
The Roam App, created by County Durham-based entrepreneur Andrew Bartlett, is already championed by towns including Darlington, Stockton and Durham, and will now partner with the existing "Shop Chester-le-Street" initiative to bring local businesses and shoppers on board.
The app, which is available for both iOS and Android devices, is free for both businesses and consumers to use, and aims to make the high street digital by letting users search, browse and connect with the businesses in any given location.
Founder Andrew Bartlett said: "Any shop or venue, in any location, can promote themselves on Roam for free, but the app is most effective when a town's businesses and other stakeholders come together in a concerted campaign to celebrate the local high street. In Chester-le-Street, we are delighted to be teaming up with the Shop Chester-le-Street initiative, which already has fantastic networks across the town and a strong social media presence.
"By working together, we can help businesses sign up to the Roam platform, encourage local people and visitors to download the app, and shine a light on the many great shops, cafés and other businesses that operate in the town."
Any Chester-le-Street venue with premises that people visit – such as a shop, café or restaurant – should already be visible on the Roam App, which starts by pulling data from the business's existing listing on Google.
Business owners simply visit Roam-Local.co.uk to claim their free Roam listing. They can then update the listing with their own photographs and content, and send news, offers and loyalty rewards direct to the phone of anyone who follows their profile.
Retail consultant Graham Soult from CannyInsights.com, who manages the Shop Chester-le-Street project, added: "Since we launched Shop Chester-le-Street in 2017, nearly 100 businesses in the town have gained exposure via our social media channels, or have benefited from one-to-one marketing support. We are proud that Chester-le-Street town centre is already more visible online than it's ever been before, and that people have been visiting the town off the back of what they see and hear on social media.
"Having followed the success of Roam elsewhere, encouraging businesses and local people to embrace Roam is the next logical step. Businesses essentially get their own app, for free, and the easy-to-use interface makes it attractive even for those retailers who may be reluctant to get to grips with Facebook or Twitter.
"Andrew shares our mantra that the high street is evolving not dying. As local businesses reopen, with renewed determination, after the COVID-19 situation, we look forward to working together to support those businesses, showcase the town, and encourage customers back to Chester-le-Street."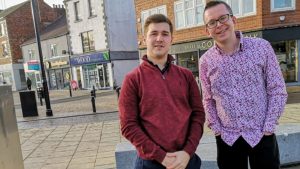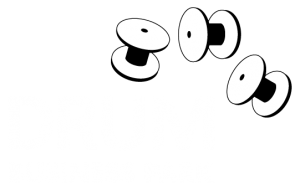 Whether you are a small business or a multi-national market leader, Drum Business Park is the perfect place to locate and run your business.
enquiries@drumbusinesspark.co.uk