Roaring £100k success for Steelcraft
Roaring £100k success for Steelcraft
Durham-based metalwork and fabrication company secures contract with Miller Homes for redevelopment of historic Lambton Park.
Metalwork and fabrication company Steelcraft Ltd on the Drum Industrial Estate, Chester-le-Street, has secured a contract with Miller Homes to supply metalwork products for a new housing estate as part of the redevelopment at the historic Lambton Estate.
The family-run company will design and produce balconies, gates and handrails as part of the £100,000 two-year contract, which marks the continuation of the established relationship between the two companies.
Matthew Rodgers, Managing Director, said: "We're thrilled to have won this contract and to continue working with Miller Homes. The work represents around a 5 percent increase in our orders and will also contribute to safeguarding the jobs of our 30-strong workforce."
Steelcraft, which celebrated its 30th anniversary this year, specialises in bespoke architectural metalwork, including railings, gates, balustrade and handrails residential and commercial markets, including housing developments, schools, office schemes and care homes.
Matthew said: "All of our products are designed and made on the shop floor by our enthusiastic people who take great pride in what they do. Supplying Lambton Park, with designs in keeping with the heritage of the Estate, is a real privilege and we are incredibly excited to be a part of it."
Andrew Finnigan, Regional Commercial Director at Miller Homes said: "We have worked with Steelcraft on a number of projects are delighted to have them on board to contribute to our landmark development at Lambton Park. The development, which has been sympathetically designed by renowned architect and interior designer Ben Pentreath, will offer a variety of high quality new homes in a truly unique location and will perfectly complement the wider vision for the estate as a highly desirable place to live, work and visit."
Andrew added: "Our development will perfectly compliment the wider vision for the iconic estate as a highly desirable and truly unique setting which will become an outstanding place for anyone to call home.
Matthew concluded: "Lambton Park's redevelopment will uncover this hidden gem, which closed to the public nearly 40 years ago, and preserve its stunning historic features and heritage. We are excited to be involved in the home building project within Lambton Park, which will be an incredibly special place in which to live, work and visit."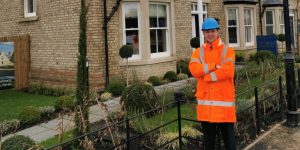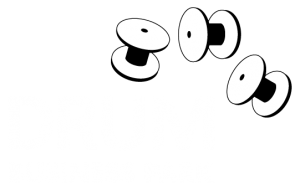 Whether you are a small business or a multi-national market leader, Drum Business Park is the perfect place to locate and run your business.
enquiries@drumbusinesspark.co.uk