Rondean expands Drum Industrial Estate presence
Rondean expands Drum Industrial Estate presence
Machinery supplier Rondean has expanded into a second unit on the Drum Industrial Estate after enjoying continued success.
The company has acquired a second unit of 3,000 square feet on the estate, which will accommodate a forthcoming recruitment drive. Up to 12 new members of staff are expected to be recruited this year, with Rondean looking to appoint an operations manager, machine tool fitters, sales and support staff.
After originally relocating the business to the site in December 2016 from Tanfield Lea, with the assistance of Gordon Brown Law Firm's (GBLF) corporate and commercial team, this latest move, again assisted by the firm, will mean the company occupies a total of 11,000 square feet of operating space.
Ron Lewis, managing director at Rondean, said: "The expansion into a second unit in Chester-le-Street allows us to continue our growth plans and recruitment of further new staff. I have worked with GBLF and Gordon Brown himself for over 25 years; he has assisted us with four industrial premises acquisitions, as well as various leases, and a very tricky disposal negotiation. Working with GBLF is like calling up an old friend for some advice and getting the very best of it."
Gordon Brown, consultant at GBLF, added: "One of the great joys of having been in practice for nearly four decades is the opportunity to forge close relationships with clients, such as the one I have with Ron, and to be asked to bring to bear a commercial judgement, as well as a legal opinion, whether for business or personal needs. While the move from Tanfield Lea was protracted due to complex negotiations with the freehold owner, it has worked out well for Rondean Ltd as the company is now in a much better location for the business, just over a mile away from the A1."
Established in 1984 by Lewis, Rondean sells refurbished machine tools to engineering, sheet metal and woodworking companies with a specific focus on machinery designed and built in the UK.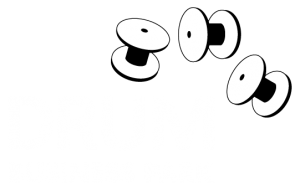 Whether you are a small business or a multi-national market leader, Drum Business Park is the perfect place to locate and run your business.
enquiries@drumbusinesspark.co.uk