Routes to contract success for construction firms
The Durham Business Opportunities Programme (DBOP) Construction 'Routes to Contract Success' is a two-year business support programme designed to help Durham-based companies that are involved in the building and construction sectors win more contracts.
To date the programme has supported 72 different Durham-based firms attend training sessions organised in collaboration with large employers with significant purchasing requirements across the construction sectors.
This has included organisations such as Believe Housing, Durham Council, Esh Group, Northumbria Water, Home Group, and the NHS.
So far 348 hours of training and 1-2-1 bid writing support have been delivered to Durham companies to help them discover new business opportunities, compete and win new contracts with major customers not just in the North East but throughout the UK.
The programme is a combination of activities including workshop events such as 'Meet the Buyers', expert briefings, and one-to-one support sessions. The emphasis is on helping companies to get "under the skin" of the procurement process, sharpen their approach to bidding for new contracts, and win new contracts and sales orders.
Businesses in Durham that works in or supplies the construction and building industry are urged to sign up to the programme and potentially benefit from funding and winning new work and contracts.
Five reasons to sign up:
It's free. Free workshops to help companies find new contracts and get support to improve business for no charge. Unlimited places at any of the workshops are available free of charge to any eligible company based in Durham.
Workshops cover all aspects of bidding and tendering, including upcoming supplier opportunities. This includes the importance of social value, supplier compliance, professional tendering and bid writing skills, and finding new opportunities.
Networking opportunities. Participants can network with some of the biggest companies and public sector employers in the region, ask questions and receive direct advice on how their procurement works and what exactly they are looking for from their suppliers and find out what to do to get a place on their frameworks by submitting a successful tender.
Subsidised, professional bid writing support. Decision making for significant contracts is never based solely on price so best quality preparation and writing of tenders can make the difference between winning or losing major contracts. Quality, sustainability and health and safety are all examples of the factors that are carefully evaluated by customers before awarding works to the successful bidder. The programme has already won several contracts for companies it supports.
Get direct advice from a leading bid writer. During the last seven years, Garry Stone from B2B North has helped local firms secure over £381 million in business, including a wide range of contract and subcontract opportunities for local trades, transforming family-led businesses through lucrative 'framework' contracts, and helping more established businesses onto major works and region-wide programmes. Garry and his team provide the training, bid-writing support and 1-2-1 coaching, working closely with Business Durham, the Council's business support, development, and investment team.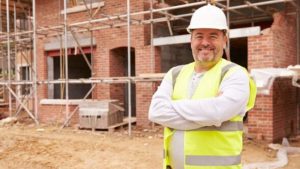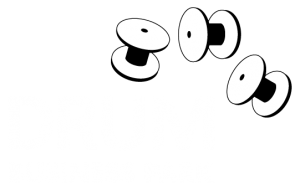 Whether you are a small business or a multi-national market leader, Drum Business Park is the perfect place to locate and run your business.
enquiries@drumbusinesspark.co.uk