Should you hire an apprentice during a pandemic?
Hiring new employees is the last thing most businesses are currently thinking about, but could this actually be the perfect time to take on an apprentice?
We are in the grip of a global pandemic. Employers are cutting tens of thousands of jobs as Covid-19 continues to hit the economy. Redundancies are at record levels. Hiring new employees is the last thing most businesses are currently thinking about, but could this actually be the perfect time to take on an apprentice? Here, New College Durham, consider the issue.
Agility. A business buzz word that is now more relevant than ever. Businesses are having to adapt to survive. From bars and restaurant serving take away food, to gyms delivering online classes, entrepreneurs are discovering new ways to stay afloat.
But if you are a long-standing business with long-serving employees, it can be difficult to divert from the path you have always followed.
Introducing new people to the team could give you a different perspective. A young apprentice full of fresh ideas who is happy to question established practices can bring a burst of energy to your existing workforce.
As your business adjusts to suit the current climate, your employees may need to change with it. Apprenticeships are the perfect way to upskill your personnel.
Retraining employees can give them the skills needed to keep pace with the transformations to your business.
Andy Broadbent, Principal and Chief Executive of New College Durham, said: "The great thing about apprentices is they can be trained to meet the needs of your business. You can decide which skills your employees need, then work with an education provider such as New College Durham to create a programme that can develop them. Apprenticeships can plug a skills gap, or a help address that hard to fill vacancy. Whatever is missing in your business, an apprentice can fill the role."
The pandemic has forced many people to rethink their careers. A new group of people are now in the workforce marketplace. They can bring with them a whole range of skills and experiences which can be moulded to suit your company's needs.
Contrary to what many people believe, apprenticeships are not exclusively for school leavers. Apprentices can be any age over 16 and have any level of experience. University graduates, career changers and those seeking career progression are all perfect apprenticeship candidates.
An apprenticeship gave Rebecca O'Donnell the opportunity to change career. "Before the pandemic, I was a classical musician," she said, "but I decided it was time for a complete career change. I'd just finished having Invisalign treatment at Ryton Dental and I found the whole experience fascinating, so I decided to do an apprenticeship in dental nursing."
With finances a priority in these difficult times, it is reassuring to know that apprentices represent good value for money. The government contributes to the costs of learning and there are currently extra incentive payments available if you take on an apprentice before the 31 March 2021. Apprentices often pay for themselves within a few years and can be more cost-effective than hiring skilled staff.
Since January 2018, Keepmoat Homes have worked together with New College Durham to offer apprenticeship opportunities. Geoff Scott, Social & Economic Impact Manager at Keepmoat Homes, said: "At Keepmoat Homes employing apprentices is extremely important to us. As well as being a cost-effective way of recruitment, employing apprentices is also seen as a great way of succession planning. Apprentices are enthusiastic, highly motivated keen to learn, and often bring with them some new fresh ideas. In addition to this, they are learning the most up to date skills and methods of working at college."
Hiring an apprentice is not only good for your business, you also are helping the economy recover from the impact of the pandemic. According to research from the UK Government's Department for Business, Innovation and Skills, the return on every pound of public money invested in apprenticeships could be as high as £28.
Andy Broadbent said: "Apprenticeships will be vital in helping businesses to recover and progress. Taking on an apprentice for the first time may appear daunting, but at New College Durham we have a specialist Apprenticeships Team that can guide employers through the whole process. By appointing an apprentice, you are helping to tackle unemployment and build a future workforce. Apprentices are an investment in the future of your business and the future of the economy, so there has never been a better time to hire a new apprentice."
Discover more.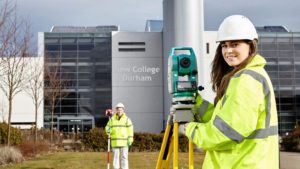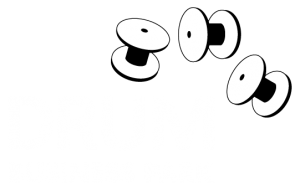 Whether you are a small business or a multi-national market leader, Drum Business Park is the perfect place to locate and run your business.
enquiries@drumbusinesspark.co.uk