Sports retailer opens doors again 
A much-loved specialist sports goods retailer has opened its doors once again following the easing of lockdown restrictions.
One Sports Warehouse, located on the Drum Industrial Estate in Chester-le-Street, has re-opened its doors two days a week with safety measures in place for its customers.
Simon Lee, managing director said: "It will be wonderful to see some of our lovely customers again after the store premises being closed during lockdown. Small businesses are the lifeblood of communities, and we've been working tirelessly during business closure to keep up with the changing times, and to make sure that we can reopen safely to the public."
Although the sports retailer has reopened its doors for its premises on the Drum Industrial Estate, the store has continued to trade online with its e-commerce store it launched just 18 months ago.
The specialist sports goods retailer has also expanded its range of goods to include netball equipment. Previously the retailer specialised in just hockey equipment but has expanded its range of equipment after their sister company One Coaching Group added netball coaching to its portfolio.
Simon said: "Our continued commitment to providing a very high standard of experience and service for our customers is at the heart of everything we do. We've used the lockdown period to refine our range of goods, our online offering and drive strong e-commerce sales. We're now really looking forward to seeing customers in person again and not just online."
One Sports Warehouse accessed funding and support from Digital Drive County Durham to develop its online shop, a programme part financed by the European Regional Development Fund to help businesses in County Durham make best use of digital technology.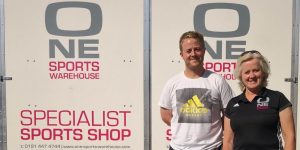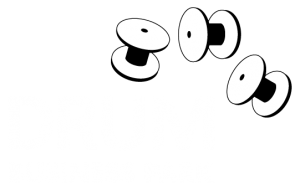 Whether you are a small business or a multi-national market leader, Drum Business Park is the perfect place to locate and run your business.
enquiries@drumbusinesspark.co.uk