Sports retailer smash growth goals
Sports retailer smash growth goals
One Sports Warehouse, based on the Drum Industrial Estate in Chester-le-Street, is exceeding its ambitions plans for growth with a raft of exciting measures.
The specialist sports goods retailer is forging ahead with its rapid growth plans with the launch of a new ecommerce website, a mobile store that travels the UK and has also expanded its range of goods to include netball equipment.
This is expected to increase the company's sales by 35 per cent and the expansion of the team from three to five next year.
Simon Lee, managing director said: "As a company, we pride ourselves on our forward-thinking and we've always been early adopters of new technology and methods. Offering a wide range of hockey and netball equipment for our customers is our prime goal and making it easier for them to access this through our new online shop and mobile store makes absolute sense without needing to establish a physical office in another part of the country."
One Sports Warehouse accessed funding and support from Digital Drive County Durham to develop the online shop, a programme part financed by the European Regional Development Fund to help businesses in County Durham make best use of digital technology.
Simon said: "The advice and funding support from Digital Drive inspired me to modernise our website for current purchasing habits as well as automating stock taking and speeding up customer orders and deliveries. This has saved us immeasurable time and costs, contributing to the overall growth of the company."
Previously the retailer specialised in just hockey equipment but has recently decided to add netball equipment into its range of goods after their sister company One Coaching Group added netball coaching to its portfolio.
Simon said: "Our commitment to providing a very high standard of experience and service for our customers is paramount. This, combined with our ability to identify suitable locations for the mobile stores, while improving our online offering is driving strong store and e-commerce sales, especially during the continuing challenging circumstances for the wider UK retail sector."
Andrea McGuigan, Business Development Area Manager (North) for Business Durham and coordinates the Drum Business Park Group, said: "It's fabulous to see One Sports Warehouse achieving such exceptional success across the country while operating from their headquarters on the Drum Industrial Estate.
"The funded support available from Digital Drive County Durham aims to help business become more resilient, productive and competitive, and this is certainly the case here as One Sports Warehouse achieve their ambitious business goals!"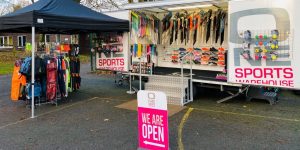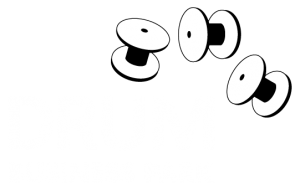 Whether you are a small business or a multi-national market leader, Drum Business Park is the perfect place to locate and run your business.
enquiries@drumbusinesspark.co.uk