Steelcraft secures five figure grant to expand product offering
Steelcraft, based on the Drum Industrial Estate in Chester-le-Street, is expanding its product offering and launching a new brand, after securing a five-figure funding grant and support from the Sustainable Advanced Manufacturing (SAM) Project.
The company, which up until last year specialised solely in the production of metalwork for housing developers such as Bellway and Miller, saw its business almost grind to a halt after the closing of construction sites due to social distancing restrictions.
However, having launched its first e-commerce platform, Forjj, prior to the pandemic, the company was able to diversify and sell its products directly to consumers and also capitalise on the rise in housing restorations during the pandemic, leading to a 900 per cent uplift in online sales during the crisis.
Steelcraft operations manager Liam Armstrong said: "Forjj had been a work in progress for some time, but it never really received the attention it deserved until the pandemic hit. Once we saw our order books dry up during the Covid-19 crisis, we dedicated most of our resources to pushing that side of the business and we couldn't be happier with how it has improved our business.''
The launch of Forjj allowed Steelcraft to pivot during the crisis and carve out new business opportunities, and also resulted in the company running at full capacity, once lockdown measures were eased.
This led to Steelcraft tapping into further support from the SAM Project for grant funding – having already worked in partnership to help the team improve the management of its factory – and exploring how its different avenues of support could help sustainably increase output while keeping costs at a minimum.
"The team at SAM were absolutely amazing," Liam said, "Prior to engaging with them, our factory hadn't changed in 20 years and we were struggling to see how we could scale up our operations while keeping costs and disruption at an absolute minimum.
"Using simulation software, they were able to create an identical, computerised model of our workshop and, working closely with our production manager, identify which machines and processes could be altered and moved to make space for the new machinery and improved workflow.
"We'd never have even thought about using digital twin software to visualise and improve our shop floor and – as a family business – we could never have accessed something like this without the support of SAM."
The tube bending machine allowed Steelcraft to not only create jobs and increase output but also bring the production of its bent metal components in-house, which the company previously had to outsource, leading to increased costs and lead times.
Liam added: "Like many manufacturers, we were hit hard during the pandemic and would never have been able to purchase the new tube bending machine were it not for the 40 per cent funding grant that we received from SAM."
SAM is a £10.9m collaboration between the European Regional Development Fund (ERDF), University of Sunderland, the Northern Powerhouse Initiative and Industry, that was set up to support North East (LEP) SME manufacturers to explore and introduce new technology to improve their products or processes.
The project has received £5.7m in funding from the England European Regional Development Fund as part of the European Structural and Investment Funds Growth Programme (£2.6m from 2014-20 and £3.1m from 2020-23) matched by a further £5.2m from the University of Sunderland and industry.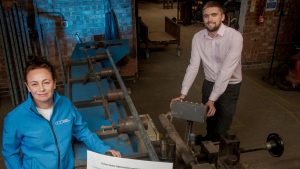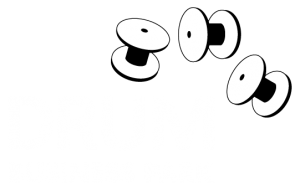 Whether you are a small business or a multi-national market leader, Drum Business Park is the perfect place to locate and run your business.
enquiries@drumbusinesspark.co.uk