Tech-savvy animal rehab centre upscales patient experience
A Chester-le-Street animal rehabilitation centre has bought a range of IT technology to ensure its clients can stay in touch with staff while their pets receive treatment with the support of the Durham Business Recovery Grant.
The North East Hydrotherapy Animal Rehabilitation Centre, based on the Drum Industrial Estate, Chester-le-Street, had introduced a 'curbside service' during the Covid-19 pandemic where staff collected patients from the owner's car.
This means that owners have to wait outside while their poorly or injured pets underwent their treatment. This spurred managing director, Michael Leonard, to buy six iPads so that owners can remain in contact with the specialist in-house team and watch their pets for the duration of their treatment.
Michael said: "We did everything we could to keep our services open as usual during the pandemic and the associated lockdowns. Our furry patients don't recognise pandemics and, as with humans, essential medical care needed to be available no matter what! By installing iPads in three of our main treatment rooms owners can stay involved during the treatment, which is really reassuring for both them and their pets."
The rehab centre, which treats dogs, cats, and rabbits with a range of customised care packages, including physiotherapy, hydrotherapy, and state-of-the-art K-Laser therapy, has also been kitted out with a magnetic control of entry button at reception so visitor numbers can be monitored.
Michael concluded: "Introducing this superb Covid-19 safe customer experience is something we couldn't have done without the support of the Business Durham Recovery Grant. I know how much our furry patients mean to their owners so ensuring that we provide the best possible service is at the heart of everything we do.
"The funding helped us to dramatically improve our service, remain open during the pandemic lockdowns, and our clients just love it. We plan to continue to provide it for a long time to come."
The grant scheme overseen by Business Durham, the business support service of Durham County Council, has now closed. However, businesses are encouraged to visit the Business Durham website at www.businessdurham.co.uk and social media channels to find out about the support they can offer.
The North East Hydrotherapy Animal Rehabilitation Centre Unit is located at 1E, Drum Industrial Estate, Chester-le-Street, County Durham, DH2 1SS. Visit the website at www.nehydro.co.uk.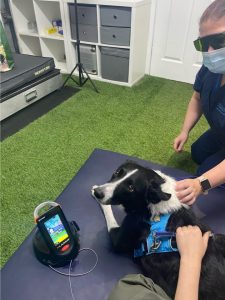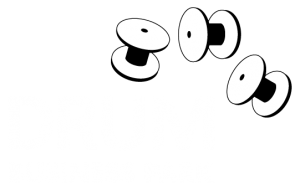 Whether you are a small business or a multi-national market leader, Drum Business Park is the perfect place to locate and run your business.
enquiries@drumbusinesspark.co.uk