The Foundations Skills Hub supports local residents back into work
Housing provider, Karbon Homes, has transformed its premises on Stanley Front Street into a skills hub to support local people back into work.
The new hub provides a place for residents of Stanley and surrounding areas of North Durham to learn and build confidence and skills by accessing a host of services all under one roof from digital skills coaching and literacy and numeracy tuition, to wellbeing support and employment advice.
The services at the hub, which are free to access, are being delivered by Karbon's Foundations for Life team and supported by Karbon's partners who will deliver training and advice from the hub, by using some of the on-site facilities.
The building is fully accessible and equipped with state-of-the-art ICT and free WiFi. There are desks and screens where residents can come to improve their digital skills and confidence online.
As well as fully equipped training rooms that are available for community partners to use.
At the entrance of the newly refurbished premises, there's a children's area or somewhere where residents can sit and relax with a book to boost their literacy skills. There are some enclosed booths for private meetings or one-to-one sessions with the team's employment advisors, foundations tutors and digital coaches and there's also a work and interview wear area shop; to help residents prepare for interviews and starting work.
Suzanne Jobson, Foundations for Life Manager at Karbon, said: "We are so excited to unveil this new facility. The aim of the building is to help people to break down some of the barriers they face and help them improve their skills and confidence to make a success of their journey into, or back, to work. The service is available to anyone who needs help or advice whether this is to learn new skills and qualifications, improve their digital skills or just simply feel more confident in themselves and get them ready for work. Our building will complement other fantastic services and support available in our community, and we are already confident some will utilise the space to bring their services to the front street. Since Covid-19, the service is more important than ever.
"We hope by opening the skills hub on the high street means we are accessible to many more people and this service is available to everyone, not just Karbon customers. Our qualified staff will be on hand to provide advice and guidance, and we will be working with a lot of different partners to ensure a variety of support and advice for customers."
Karbon has invested in Stanley front street to transform the Foundations Skills Hub, with support from Durham County Council's Regeneration & Economic Development fund, and external funding has been provided for the delivery of the digital and foundations skills by the North Durham Community Led Local Development (CLLD), using structural funds from Europe, which supports local development projects to increase employment and skills and social enterprise.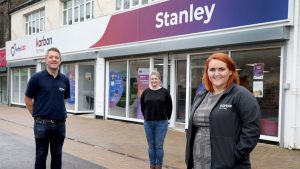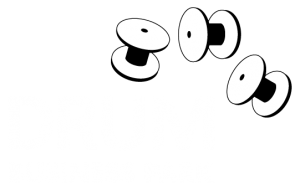 Whether you are a small business or a multi-national market leader, Drum Business Park is the perfect place to locate and run your business.
enquiries@drumbusinesspark.co.uk