What does it mean to be an employer of choice?
Conversations surrounding employee well-being and wellness have increased in recent years. At the same time, and perhaps in relation to the Great Resignation, employee satisfaction is also under a spotlight.
Employee satisfaction
What contributes to employee satisfaction? Do the goal posts move or are they fixed?
Whilst it may be achievable for some, 100% employee satisfaction is a tough target for employers to reach, and even then, may not be an easy metric to maintain.
A sky-high employee satisfaction rating may appear to have its benefits, but is it realistic? For those seeking to achieve this, it might help to first remember that you can't please everyone all the time. Good people management will not always result in people pleasing.
What you can do, though, is develop a safe, fair and desirable workplace. One which not only allows employees to work well and thrive but makes you an employer of choice – now and in the future.
Looking specifically at employee retention is a good place to start. What is it that makes a person become dedicated to your business? The Great Resignation may not yet be over, so retention is a priority topic for businesses who want to get ahead in 2022.
What is an employer of choice?
In a candidate's market where vacancies are high, so is competition. Employers may experience difficulties in attracting and retaining top talent. An employer of choice, however, will go beyond the job advertisement and consider the key components that make them stand out above the others.
It's not just about bumping up the salary. There is much to consider here, from employer brand and reputation to employee experience, opportunity for growth, and work-life balance. The perks, e.g. free fruit bowls, are a nice added extra but need not be the hook.
Then there is the opportunity to learn from leavers. Whilst we're talking about retention, you will still encounter leavers for a wide range of reasons, and making the time to conduct and learn from an exit interview will provide key intel on potential areas of improvement in your business.
What are the benefits of being an employer of choice?
Aside from finding and retaining the best people to work in your business, there are other benefits to being an employer of choice.
A prominent one is that you can save both time and money by reducing your recruitment search. Once you find a formula that works, you will no longer need to extend job posts or deal with ghosting from new starters.
Employees who join your company and find out that the experience matches up to the one advertised, are more likely to contribute positively to protect a good culture and progress in their role. If culture champions and future leaders sound appealing, then becoming an employer of choice is key.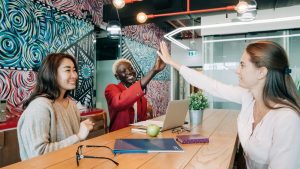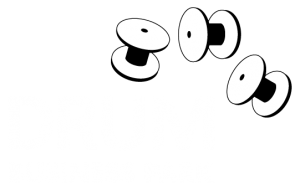 Whether you are a small business or a multi-national market leader, Drum Business Park is the perfect place to locate and run your business.
enquiries@drumbusinesspark.co.uk