Why assisting departing employees is good for your business.
An outplacement programme doesn't just benefit departing employees during the redundancy process, it can be good for the business too.
31 October 2020 marks the end of the Coronavirus Job Retention Scheme. A looming calendar event likely to cause concern for many business owners and their furloughed employees.
Approximately 9.6 million people are currently furloughed through the scheme, and although government officials are warning of a potential second wave of COVID-19, there has been no word of the scheme being extended or replaced.
Financial support has been revealed in the form of a conditional job retention scheme bonus, but businesses that have seen a significant downturn in profit because of the pandemic are going to have to make some tough decisions about reducing operational costs.
If all other options have been exhausted, redundancies are unfortunate yet inevitable. If you have reached this decision for your business, you are not alone. Current employment forecasts suggest that there could be up to one million redundancies in the UK by the end of 2020.
The redundancy process can be tough on everyone
Redundancies are sometimes necessary when a business is forced to change and adapt, but the process must be handled with care.
A fair process for selection criteria and consultation must take place for business owners to stay on the right side of employment law.
Although procedures are formal and factual, emotions can run high when a business is making redundancies. From those exiting the business to those involved in the process, and even the employees who remain and can suffer survivor guilt, care and consideration of employee well-being is fundamental.
One way in which employers can address this is through making additional support available for employees who are being made redundant. This is known as outplacement and should be seen as a way to reinvest in the business.
What is outplacement and who does it help?
Outplacement is an HR function which seeks to provide redundant employees with the best possible start in finding their next job opportunity.
Applications for job vacancies are at an all-time high because of the pandemic, and it may have been some time since loyal employees have had to navigate the jobs market.
Providing them with outplacement support can help them to remain positive, whilst also offering guidance on things like CV writing and interview skills development.
Beyond this, outplacement can help a person to discover a brand new career pathway, access e-Learning and build on the skills they need for a positive career move.
Outplacement doesn't just help redundant employees
We touched on survivor guilt earlier and how the redundancy process can impact the wider business.
When you provide outplacement to employees being made redundant it can have a positive effect on those who remain.
Positioning the move as an opportunity for change, growth and development can reduce the chances of others feeling upset or guilty for keeping their jobs. It can also boost trust for any ongoing employer-employee relationship.
Investing in your people is investing in your business
This level of care will have reputational benefits for your business. The aim of making staff cuts will be for your business to come out stronger on the other side, and the way in which you manage the redundancy process matters now and in the future.
Learn more through The HR Dept
If you are facing difficult redundancy decisions for your workforce, contact The HR Dept for more information on outplacement. They will help to show you in the best light whilst also protecting your business and giving your departing employees a head start in their search for a new job.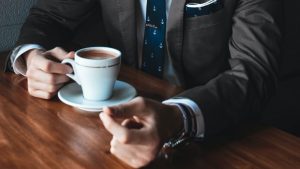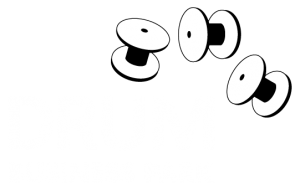 Whether you are a small business or a multi-national market leader, Drum Business Park is the perfect place to locate and run your business.
enquiries@drumbusinesspark.co.uk