Why sense checking urgent HR is crucial
Navigating the complexities of HR and employment law during a pandemic can be a bit like tackling an obstacle course for a busy employer.
Alison Schreiber of the HR Dept, Durham, looks at how this issue may affect businesses.
Keeping up to date with the ever-changing Coronavirus Job Retention Scheme alone requires being on-the-ball and having one eye glued to Downing Street briefings.
This is in addition to keeping on top of localised lockdown restrictions, remote working, new health and safety guidelines, workforce restructures, well-being initiatives and a calendar full of video calls. It's been an interesting few months for those at the helm of an SME.
Because of the pandemic, business owners and decision makers have had to think fast and make important decisions under high pressure. Times of crisis require this sort of fast thinking, but also carry an increased level of risk. Because no matter what, employment law still applies.
The dangers of haphazard HR
The risk lies in not knowing the repercussions of an ill-informed decision, or, through failing to follow a fair and legal process.
For example, workforce restructures have been an unfortunate yet necessary result of the coronavirus crisis for many businesses. But the redundancy process requires consultation along with very specific timelines. Missing a step could end up instigating a claim from a disgruntled employee. Payouts for unfair dismissal have been known to exceed £400,000.
Changes to working hours, job duties and even locations have also been common whilst managing people through the pandemic. But with contracts and policies in place, such changes need careful consideration.
New employee claims reported every four minutes
Acas has reported that employees are registering new claims at the rate of one every four minutes. Current trends suggest that employees are contacting Acas or unions to gain more information on what they can claim for, before speaking with their employer to try and resolve a dispute.
The rise in claims would appear to be a direct fallout from the coronavirus crisis.
Furlough fraud or a misunderstanding? 
Another complicated area of people management involves understanding new government relief schemes put in place to keep people employed during the crisis. Support packages such as the Coronavirus Job Retention Scheme and subsequent Job Retention Bonus.
The Coronavirus Job Retention Scheme has been through a few iterations since first being introduced and there are many rules and exceptions that apply. With more than nine million people accessing the scheme, it is only natural that HMRC would monitor usage and crackdown on fraudulent claims.
HMRC has said that legitimate mistakes will have the opportunity to be rectified, but such mistakes must be declared because failing to do so comes with a penalty. With more than 6,000 reports of suspected furlough fraud being made at the end of last month, it's probably a good idea to do an audit.
Are your decision makers up to the job?
Your leadership team can be tremendous support for your business during a time like this. But they also need support to be the best that they can be and make the right decisions for your business.
Whilst they've no doubt been trained on day-to-day systems and procedures, there is another very important aspect of being a manager, and that is knowing how to deal with people problems.
A company handbook won't necessarily provide sufficient advice for them to resolve the various issues that can arise with staff members, especially during a crisis which can intensify already complex human emotions. Now is a better time than any to get them up-to-speed on some high-risk areas of HR and crisis management.
This could be through training, such as eLearning, or by providing them access to a reassuring second opinion.
Insured advice to sense check big decisions
Sometimes, talking an issue out can help to find the right solution. Even better would be to talk an issue out with someone who understands the predicament and the best way to move forward. This is where our Advice Line can be of great value to you and the decision makers within your business.
The HR Dept, Durham has supported a broad range of SMEs through the coronavirus crisis. And better still, advice taken from the onset of an issue through our Advice Line service is backed by employment tribunal insurance. It provides that extra level of protection should things get heated with an employee. Get in touch to find out about the support in your area.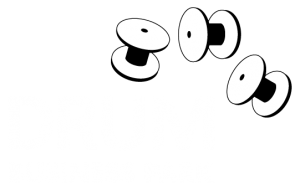 Whether you are a small business or a multi-national market leader, Drum Business Park is the perfect place to locate and run your business.
enquiries@drumbusinesspark.co.uk